Drive Up Sales & Satisfaction by Revving Up Social Media Customer Service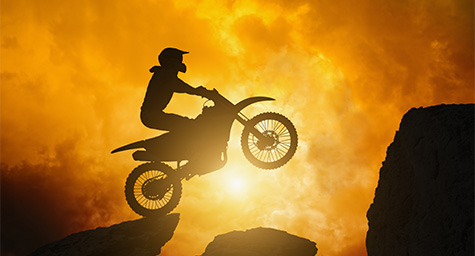 Widely held wisdom has told us that social media provides a direct link between customers and companies that can ease and expedite customer service. Now those words of wisdom have proof of their power with the recent results from a Bazaarvoice survey featured in Inc. According to the survey, investing in social media customer service support and responding to consumer feedback via social media can have a dramatically positive effect on purchase intent. And this is not only true for the customers involved in the interactions, but also consumers who later view those conversations. To show how social media customer service can be the answer for higher sales, SocialMediaToday.com featured further proof of how responding to customer service issues on social media can pay off in purchase intent, customer retention, and consumer acquisition.
According to the survey, consumers who read a brand's social media responses offering to refund, upgrade, or exchange products were 92% more likely to purchase from that brand. And consumers were 27% more likely to purchase from brands that provided closure to customer service issues through their social media responses. Most impressive of all, consumers were 186% more likely to purchase from brands that responded to product misuse issues with helpful explanations to guide customers to satisfaction.
These results indicated that brands that used social media to handle customer service support gave consumers an abundance of insight into the company's character and credibility. Consumers who viewed a brand's responsible resolutions of customer service issues on social media gained a much higher level of confidence in the brand. These generous gestures created a sense of trust that the brand would strive to keep shoppers satisfied and stand behind their products, which reduced any perceived risk in purchasing products by that brand.
All of this good will appears to be great for business. By simply providing rapid and responsible responses to customer service issues in a social media forum, brands can benefit by resolving any problems quickly while simultaneous boosting their reputation and rapport with customers. Current customers increase their respect and loyalty toward the brand, while prospective shoppers gain a sense of confidence and comfort in potentially purchasing from that brand.
From a financial standpoint, the cost of establishing social media customer service support is lower than traditional telephone-based customer service because issues can be resolved much faster in a social media forum and with fewer human resources. Also, any cost is quickly offset by the increased returns generated from both new customer acquisition and the repeat business from satisfied customers.
Since purchase intent was so strongly influenced by customer service support regarding the misuse of products, brands should make a real effort to offer outstanding customer service when resolving these issues. The public nature of such social media support demands that brand provide patient and practical advice to help customers properly use their products. Their temperament and tone can have a major affect on the purchase intent of both customers and prospects, so a good attitude is ultimately good for business.
The goal of social media customer service is to be a helpful resource for customers, but the feedback it provides can make it a valuable resource for companies. Brands need to pay attention to every comment, complaint, and compliment. Then, they must use these social sentiments to build the brand and better their customer experience. This friendly feedback can enable the brand to get stronger and more competitive. But that can only happen if brands continually listen and look to these forums for the social sentiments that can make a real difference in their business and their bottom line.
Today, most social media monitoring focuses on sentiment analysis, which is all of the positive and negative consumer buzz about a brand. According to a recent Gleanster report about the value of social sentiments in predicting purchase intent, research showed that 78% of all organizations viewed consumer sentiment analysis to be an important element in their social media monitoring efforts. But sentiment analysis only conveys consumer attitudes, when what really matters are the catalysts and characteristics that are driving those sentiments and determining consumer behaviors.
Fortunately, innovations in social metrics are making it possible to analyze customer comments to uncover the likelihood of purchase and specific attitudes about the brand. By using social data metrics to dissect such sentiment analysis, brands can discover the specific levers leading to purchasing decisions and develop strategies that have the greatest impact on audiences. But brands can only uncover this information by carefully monitoring their customer feedback. And a great deal of feedback comes directly from handling customer service issues on social media.
It's clear that social media customer service support can have a domino effect that delivers dollars, because responsible social customer service can satisfy current customers, which can improve a brand's image. Then this can increase the level of trust and purchase intent of prospective shoppers, while boosting the loyalty and likelihood of repeat purchase among current customers. Through it all, the brand can strengthen its reputation and secure its lead over the competition.
It appears that social media customer service support does more than support customers—it also supports the company and answers the call for sales and success.
See how social media can make a difference in your customer service and your sales. Contact MDG today at 561-338-7797 or visit www.mdgsolutions.com.
MDG is a full-service advertising agency and one of Florida's top branding firms. With offices in Boca Raton and New York City, MDG's core capabilities include branding, logo design, print advertising, digital marketing, mobile advertising, email marketing, media planning and buying, TV and radio, outdoor advertising, newspaper, video marketing, Web design and development, content marketing, social media marketing, and SEO. To discover the latest trends in advertising and branding, contact MDG today at 561-338-7797.