Dunkin' Donuts Scores Sponsorship With ESPN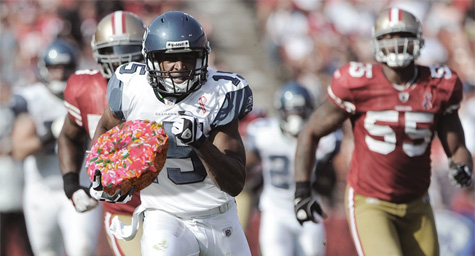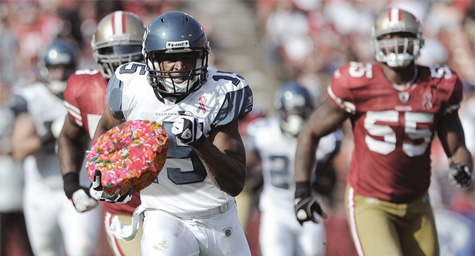 Dunkin' Donuts has rolled out a multi-season deal with ESPN to become the sole sponsor of the network's Monday Night Countdown "Field Pass" segments. Adweek.com served up all of the details.
The donut chain's decision to set itself within one of ESPN's most-watched programs is all part of the brand's plan to expand its already strong regional marketing strategy. This sponsorship is the first that ESPN has built around its "Field Pass" segments which are shot from multiple locations on and around the playing field.While both partners said  they wouldn't rule out an eventual on-air integration, the current plan is for the Dunkin' Donuts logo to be prominently featured throughout these special segments.
The donut franchise believes that the ESPN partnership is a particularly good match for the brand. "It's all about the preparation that goes into the big event," said Nicholas Dunham, director of media for Dunkin' Brands, "It ties in with how people use Dunkin' to get ready for the game, the morning, you name it."
Dunkin' Donuts actually has a long association with East Coast sports franchises. The brand currently has regional sponsorships with the New York Giants, New England Patriots, Boston Celtic,s and New York Jets. It's also the official coffee of the Dallas Cowboys and Cowboys Stadium. In June, the company signed a 10-year extension of its naming rights to the Dunkin' Donuts Center in Providence, Rhode Island, which will allow the brand to secure its alliance with the arena, which is home to the American Hockey League's Providence Bruins, as well as the Providence College Friars.
Now with fans perking up with excitement over football season, Dunkin Donuts' has an enormous audience watching all of the action brewing on the football field.
Read more at Adweek.com.
MDG is a full-service South Florida advertising agency, with offices in Florida and New York, that specializes in developing targeted franchise marketing solutions, exceptional online executions, and solid branding and media buying strategies that give franchises a real competitive advantage. MDG handles creative, media, and interactive marketing for Coverall, one of the world's leading commercial-cleaning franchising companies, with a global network of more than 90 support centers and 9,000 franchisees.
Our core capabilities include advertising, branding, creative, digital marketing, media planning and buying, public relations, Web design and development, email marketing, direct mail, video marketing, social media marketing and SEO. To view MDG's portfolio, click here. For more information, email MDG, call 561-338-7797.
Connect with MDG on Facebook and Twitter and YouTube