Email Campaigns Deliver 4,300% ROI to Rate as Best Channel for ROI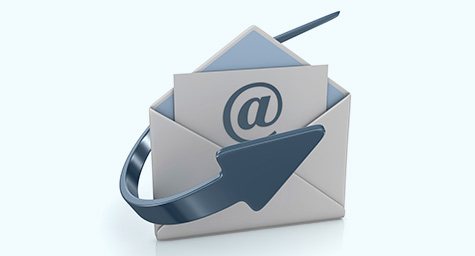 Marketers continue to use email in their campaigns because it consistently outperforms other marketing channels every single year. And the proof is in the performance as email campaigns brought in a 4,300% ROI and earned $42.08 for every dollar invested in 2013. With business owners attributing 23% of their total sales to email marketing campaigns, email is clearly clicking with both businesses and consumers. These were just a few of the findings from the Direct Marketing Association's 2013 Statistical Fact Book, which were summarized and supported by the 2014 Email Marketing Metrics Report from MailerMailer. Together, they send marketers the message about data details such as open rates, click-through rates, scheduling, and more. MediaPost.com provided a review of the results to help marketers make the most of their email efforts.
First-Rate Open Rates
The study showed that delivery dates made a difference, with email open rates based on dates of both the week and the year. In the first half of the year, the highest email open rates were shown as:
12.0% on Mondays
11.5% on Tuesdays
11.3% on Thursdays
Yet the second half of the year showed the highest open rates on these days:
12.9% on Mondays
12.2% on Fridays
12.0% on Tuesdays and Saturdays
Click-Through Rates That Really Click
The study also rated click-through rates and revealed that timing is everything in email clicks. The first half of the year saw the highest click-through rates on these days:
1.9% on Sundays
1.7% on Tuesdays
1.6% on Fridays
And the best days for click-through rates differed during the second half of the year:
2.2% on Fridays
2.1% on Sundays and Tuesdays
1.9% on Saturdays
The Right Time for Email
The study found that the times emails were opened did not always correspond with the times they were delivered. But in terms of times for opening, emails were most likely to be opened in the early morning through noon, with open rates typically peaking around 10 AM and then slowly declining through the afternoon and evening.
Highest Click-To-Open Rates by Industry
The most effective way to determine recipient engagement in an email marketing campaign is through the click-to-open rate (CTOR) because this shows the number of people who opened an email message, as well as the amount who clicked on a link in the message. The report revealed that these industries had the highest rates:
42% in Recruitment and Staffing
22.6% in Transportation
22% in Hobbies
20.6% in Fashion and Beauty
20.3% Deals and Coupons
The message is clear that email is a proven and powerful tool in marketing that opens up valuable opportunities for results and ROI.
Make the most of your email marketing effort. Contact MDG.
MDG, a full-service advertising agency with offices in Boca Raton and New York, NY, is one of Florida's top interactive agencies and branding firms. MDG's capabilities include print advertising, direct mail marketing, branding, logo design, creative, media buying and planning, radio and TV advertising, digital marketing, website design and development, online video advertising, infographic development, display marketing and retargeting, mobile marketing, email marketing, content marketing, lead generation, online reputation management, social media marketing, and SEO. For the latest trends in advertising and branding, contact MDG.