Embarrassing Yet Hilarious Outdoor and Print Advertising Placements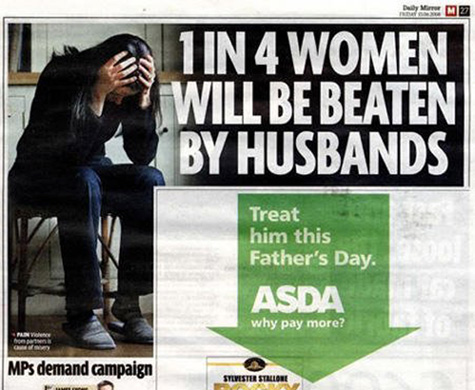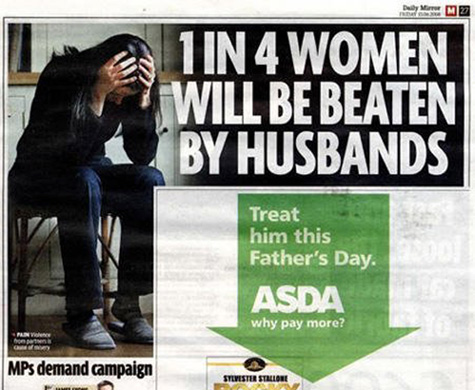 Outdoor advertising can be a powerful platform because it literally puts a message right in front of a person's eyes and can be prominently placed to reach the target audience. Unfortunately, some outdoor ads do not turn out the way they were intended and result in some seriously embarrassing marketing mishaps. While they may make us laugh or even blush, they end up conveying the wrong impression about the brand and shifting attention toward the mistake instead of the message. It's incidents like these that emphasize the importance of well-planned, well-placed, and well-produced outdoor advertising. To give marketers an idea of real-life mistakes and mishaps to avoid, BusinessInsider.com posted a gallery of some humorous and scandalous outdoor ads. They show just what can happen when an outdoor ad truly strikes out.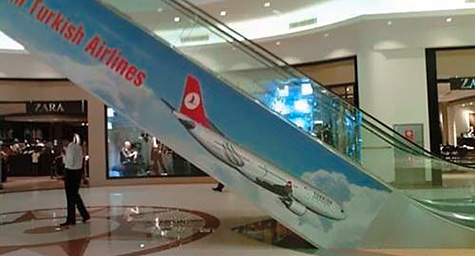 One mortifying example of poor outdoor advertising placement is Turkish Airline's ad along a downward escalator. It makes the airplane appear to be plunging down out of the sky, which goes completely against the trustworthy image the airline should be trying to promote.

Billboard placement can also pose problems since advertisers are often unaware of surrounding outdoor ads. Burger King experienced a major billboard blunder when a promotion for its fat-filled Croissan'wich appeared right next to an ad about deaths from heart disease.

Buses can offer excellent marketing exposure, but some may expose too much. Wildrose Party's bus ad features an image of leader Danielle Smith, but its provocative placement over the bus's two side-by-side rear tires takes away from the message and puts the "bus" in busty.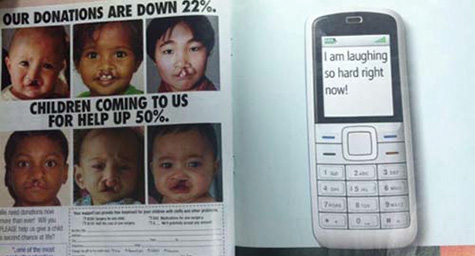 Print ad placement is also important since adjacent ads in a magazine can sometimes have a negative effect on each other. Take for example the ad from the children's charity SmileTrain. It includes a poignant message and photos about the dire need for donations and help, but its unfortunate placement next to a lighthearted ad that speaks of laughing so hard seems to poke fun at the serious message and leaves audiences rather uncomfortable.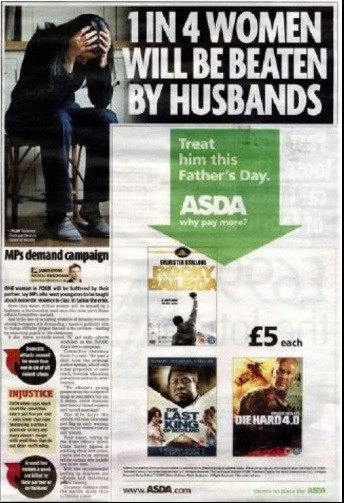 Finally, newspaper print advertising can spell trouble if advertisers aren't careful about the placement of ads within surrounding stories. Just look at the how the ASDA's ad about treating one's dad on Father's Day is instantly nullified by its placement below a headline about wife-beating statistics.
As you can see, outdoor ads can make a major and memorable impact. Yet it's vital to pay close attention to their placement to avoid leaving a mocking or shocking impression.
Discover the latest advertising innovations and learn more about the power of creative outdoor advertising. Contact MDG.
MDG, a full-service advertising agency with offices in Boca Raton and New York, NY, is one of Florida's top creative ad agencies. Our 360° approach uses just the right mix of traditional and digital marketing to reach your advertising goals. MDG specializes in developing integrated marketing strategies, exceptional creative executions, and solid branding and media-buying strategies that give clients a competitive advantage. Our core capabilities include print advertising, branding, logo design, creative, digital marketing, media planning and buying, radio and TV advertising, outdoor advertising, Web design and development, email marketing, social media marketing, and SEO. To stay on top of the latest trends in marketing and advertising, contact MDG.
Read more at BusinessInsider.com