Evolution of Luxury Opens Door for Boutique Hotels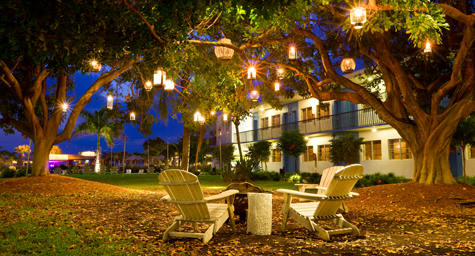 Luxury travelers not only seek excitement from their journeys, but they also want to experience a novel thrill from their hotels. Industry experts say that some travelers have grown weary of the more predictable experience found in many large high-end hotel brands. They're now searching for the kinds of unique, personalized experiences offered by smaller luxury boutique brands. CNBC.com explored more on this traveler tedium and how it's making room for smaller luxury hotels in the hospitality market.
Discovering the Unique Instead of the Usual
Luxury travel is no longer about the fancy frills and prestige names that big brands are known to provide. It's now more about the value of unique experiences and the preference for personalization.
Now, affluent travelers believe that luxury boutique hotels can provide more one-of-a-kind experiences and customized services than larger luxury brands. They also feel that boutique hotels are more connected to the culture of a destination, which heightens the travel experience by sharing a look at the local lifestyle.
Affluent travelers will no longer want to settle for a standardized luxury hotel experience. Today, they want the warmth of being personally greeted by the general manager and building close relationships with the hotel's staff. They also want to be offered unique local excursions that result in meaningful memories.
The Arrival at Smaller Supremacy
Many experts attribute this shift toward boutique hotels partially to traveler disappointment and frustration with the often-standardized luxury hotel experience. Some travelers say that the service is not always consistent, or that they're tired of the cookie-cutter experience, or that outdated amenities aren't aligned with today's travelers' digital lives.
But boutique hotels tend to be more in tune with the personal needs of guests and the flavor of the local area, as well as offer more mobile and social features designed for digitally connected living.
For all of these reasons and more, smaller boutique hotels are becoming big with luxury travelers. This is presenting boutique hotels with exciting opportunities to give luxury travelers the excitement they're seeking from their travel.
Get a closer look at luxury hospitality marketing. Contact MDG.
MDG, a full-service advertising agency with offices in Boca Raton and New York, NY, is one of Florida's top hospitality marketing companies and branding firms. MDG's core capabilities include advertising, branding, logo design, creative, infographic development, digital marketing, creative media planning and buying, radio and TV advertising, website design and development, email marketing, mobile marketing, content marketing, social media marketing, and SEO. To stay on top of the latest trends in travel marketing and advertising, contact MDG.