Examine How Mobile Devices Have Become Critical in Managing Patient Care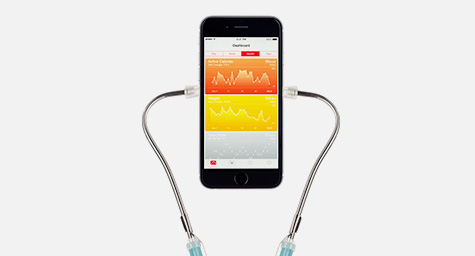 Today, mobile devices are helping physicians operate more efficiently. In fact, 52% of ambulatory practice physicians are using mobile devices to instantly access patient records or reference healthcare data. And 70% of surveyed physicians plan to use their mobile devices for cases by the end of the year. These were just two of the primary findings of a recent survey of more than 6,000 physicians by Black Book Market Research. MobileHealthNews.com shared more from the survey to show how smartphones are helping physicians treat patients better.
Mobile is a Medical Support System
In addition to showing that more than half of physicians relied on their mobile devices for patient cases, the survey also revealed that 31% of physicians were using smartphones to manage patient care.
The physicians most likely to use mobile devices for their cases were emergency room physicians, obstetricians and gynecologists, radiologists, orthopedic surgeons, and general surgeons.
Mobile Progress in Healthcare
Mobile has made major strides into healthcare in a short span of time. According to the 2013 Black Book survey, 89% of primary care and internal medicine physicians were using mobile devices to communicate with other hospital staff, but only 8% used their smartphones to access patient records, ePrescribe, order patient tests, or analyze results.
At that time, 83% of physicians were open to using mobile devices for patient medical matters if their current EHR vendor offered those features for mobile.
Luckily, EHR vendors responded to this interest by developing mobile-friendly EHR platforms and products. Today, EHR vendors are giving physicians the choice of numerous medical platforms and products, including many mobile options.
With the ease and efficiency of mobile connection in care coordination, mobile devices have clearly become a healthy presence in healthcare.
Discover how mobile is improving the practice of healthcare. Contact MDG.
MDG, a full-service advertising agency with offices in Boca Raton and New York, NY, is one of Florida's top healthcare marketing companies and branding firms, whose healthcare clients include Dental Care Alliance, MDVIP, Max Planck Florida Institute, HCA East Florida, Primary Pharmaceuticals, and MD Now. MDG's core capabilities include branding, logo design, print advertising, digital marketing, mobile marketing, email marketing, media planning and buying, radio and TV advertising, outdoor, newspaper, video marketing, infographic development, website design and development, content marketing, social media marketing, and SEO. To learn more about the latest trends in healthcare marketing, contact MDG.