Exciting Emerging Website Trends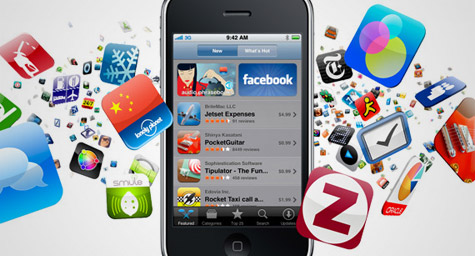 Web 2.0 ushered in the age of interaction, between websites and browsers, between visitors and other users, and between websites and social networks. This has completely changed the way that people use the Internet, making it a virtual vehicle for searching, shopping, looking-up directions, choosing restaurants and doing virtually everything online.
Now, everyone's wondering what Web 3.0 will involve and inspire. Here's a peek at what's around the corner…
Master Mobile Friendly Design
Mobile web browsing has taken the world by storm, thanks to the introduction of iPhones, iPads, netbooks, tablets and Android devices. Now that people are able to connect from virtually any place, your website needs to look great on any screen. By "sniffing out" the type of device your customer is using, you can present the appropriate content for them – while still giving them the option to view the standard website (if they choose to do so). When designing the user interface (UI) be sure to keep in mind the size of the screen, the method of navigation (touch screen vs. mouse, etc) and the technologies you work with (Flash still does not play on iPhones or iPads).
Link Up with Live Feeds
A wise way to engage people on your homepage is by adding dynamic content feeds from your social media accounts, YouTube videos, blog articles and user comments. These make it easy to continually provide new content. With most social networking sites offering special API's or code to add to your site, you can be assured that there will always be fresh content on your website.
Give Arial the Boot
With the ability to use hosted fonts (fonts hosted on your server, or elsewhere on the web) you can break free of the 'standard web fonts' chain and improve the look of your website by using a font that is more indicative of your brand personality. Free fonts are available from Google via Google Web Fonts or sites like Font Squirrel or the League of Movable Type, or you can purchase licenses for print and web based fonts from sites like Typekit. Fontspring and others.
Consider QR Codes
By adding a QR Code to your website, business card or print materials, visitors who scan it can easily access your mobile site so they can take it on the go. QR codes are also useful to let users download contact information, access coupons, link to your social media accounts or view directions to one of your locations or events.
With so many emerging trends in website design, the challenge is finding the ones that make your website as useful, functional and engaging as possible.
"With the success of the iPad last year, 2011 seems to be shaping up as the year of the tablet " said Eric Norstrom, director of digital operations at MDG. "There are a lot of competitors that will be trying to capitalize on Apple's success with a tablet device of their own. And as more and more people shift their web surfing habits from PCs to tablets, phones and other devices, the need to simplify the UI and make your information more easily accessible is paramount."
Tim Alexander is the director of digital operations at MDG. MDG, a full-service Florida advertising agency, with offices in Boca Raton and New York, NY, specializes in developing targeted Internet marketing solutions, exceptional creative executions and solid branding and media buying strategies that give clients a competitive advantage.Our core capabilities include print advertising, branding, logo design, creative, digital marketing, media planning and buying, TV and radio, public relations, Web design and development, email marketing, social media marketing and SEO. To view MDG's portfolio, click here.