Explore How Travel Was Trending on Instagram in July 2015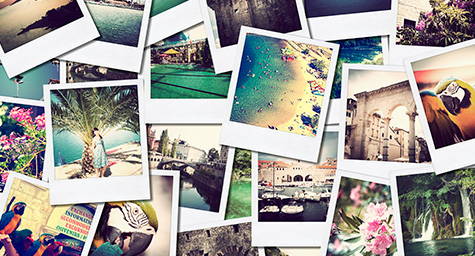 On Instagram, it's a snap to travel vicariously with the simple hashtag #travel and by scrolling through photos of the places people visit. They show the vacation locations of users, while letting travel brands show off their features. With Instagram's new trending feed, it's more important than ever for a travel brand to be on Instagram and develop a faithful following. To discover the summer's trends in travel, MediaPost.com looked at 5.8 million Instagram travel photos posted in July. They offered a look at what's hot in summer travel and hospitality marketing to arrive at these trends of the season.
Most Desirable Destinations
This summer, Europe and Italy have been two of the must-see, must-snap vacation destinations. These photos were simply tagged with the popular hashtags #europe and #italy. By seeking out the hottest hashtags, travel brands can engage in the trending conversations and incorporate elements of favorite places into their hospitality marketing strategy.
Prime Places for Sharing Snapshots
Geolocation revealed that most of the travel photos shared were from the United States. Since Instagram reaches an international audience, both travel brands and others on the social media site can reach a world of new consumers. Most travel photos were shared from the following places in July:
1. United States shared 167,400 images
2. Italy shared 44,800 images
3. Indonesia shared 35,000 images
4. Turkey shared 32,800 images
5. Thailand shared 32,000 images
Biggest Brands
It may surprise you to see that the brands with the best-performing travel content on Instagram weren't only travel companies. Travel publisher National Geographic took the top spot, followed by camera company GoPro, and National Geographic Travel. But then the list took a shocking turn with fashion giant Topshop and automaker Mercedes-Benz. Upon a closer look, both of these brands can be a major part of a traveler's personal experiences. This demonstrates that even brands not directly focused on travel can reach much broader audiences with some creative social media marketing.
Most Inspiring Influencers
Millennials make up a large part of the Instagram audience, so it's only natural that younger well-known names in entertainment are popular with users. In July, the five most influential people included young actress Ashley Benson of ABC's "Pretty Little Liars," along with 19-year-old YouTube star Jenn McAllister. Since famous Millennial faces attract a solid Instagram following, travel brands may want to consider collaborating with these idols.
Instagram Ideas for Trending in Travel
All brands can benefit from the travel following on Instagram. By using these social media marketing tips, brands can snap up travelers' attention:
Take advantage of Instagram's trending feed to post images that will be popular with your targeted travelers.
Let your customers be your posting guide by paying attention to the photos they're sharing. These images provide insight into the places and topics that interest them. Follow their lead by incorporating these elements into your social media marketing and presence.
Add popular hashtags to your Instagram photos that convey emotion and excitement. This will help you connect with Instagram users who feel the same way about places and travel.
By integrating the latest Instagram travel trends into the photos you post, brands in any industry can reach their targeted travelers.
Discover what's trending in hospitality marketing. Contact MDG.
MDG, a full-service advertising agency with offices in Boca Raton and New York, NY, is one of Florida's top hospitality marketing companies and branding firms. MDG's core capabilities include advertising, branding, logo design, creative, infographic development, digital marketing, creative media planning and buying, radio and TV advertising, website design and development, email marketing, mobile marketing, content marketing, social media marketing, and SEO. To stay on top of the latest trends in hospitality marketing and advertising, contact MDG.