Explore the World's 10 Most Powerful Brands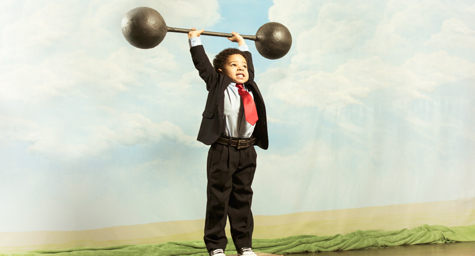 When it comes to brand power, which brands command the most command? Brand Finance reviewed the biggest brands worldwide based on their familiarity, loyalty, marketing, promotions, investment, reputation, and employee satisfaction to find which were the world's most powerful. BusinessInsider.com featured a ranking of the results, counting down to the most powerful to show the most dominant, prominent brands.
10. Google
Google recently reorganized under its parent company Alphabet. Due to the decrease in cost-per-click advertising, the search giant will significantly increase its ability to generate mobile revenue.
9. NBC
Traditional TV continues to draw the majority of viewers. In fact, even the most popular shows on online-streaming services like Netflix and Amazon Prime failed to earn as many viewers as the top shows on traditional TV.
8. Coca-Cola
Coca-Cola remains popular around the world, even with the growing shift away from sugary drinks. The beverage behemoth recently launched its new #TasteTheFeeling global campaign to merge its many products under one unifying message.
7. Johnson's
Johnson's continues to be the leading baby-product brand. In spite of Johnson's declining revenue last year, its parent company, Johnson & Johnson, posted a 27.6% profit increase in Q4 2015.
6. Nike
Retaining its hip image for the past 40 years, Nike continues to be very popular, which continues to increase demand, sales, and revenue. And recently, Instagram has helped the brand earn even greater appeal and success.
5. McKinsey
The consulting firm has profited by continually adapting to workplace trends and hiring a powerful network of partners and employees to lead major business transformations.
4. PricewaterhouseCoopers
The audit firm has secured a reputation as one of the Big Four auditors in the financial industry. In 2015, PwC even earned a 10% rise in overall revenue.
3. L'Oreal
The makeup brand has maintained its exclusive image, even with its huge mass-market appeal. Thanks to an enormous financial investment and its extraordinary focus on marketing, the brand's sales increased by over 5% in the first two quarters of 2015.
2. Lego
The brand's powerful position is based on its inclusion in every child's toy box.
1. Walt Disney
Walt Disney tops the power listing due to its long, strong history and a steady series of major acquisitions, including ESPN, Pixar, The Muppets, and Marvel. Its most lucrative purchase has been Lucasfilm, which included the blockbuster "Star Wars" franchise. Altogether, the Disney brand is estimated to be worth nearly $32 billion.
Keep up with the latest trends in marketing. Contact MDG.
MDG, a full-service advertising agency with offices in Boca Raton and New York, NY, is one of Florida's top branding firms. MDG's capabilities include print advertising, direct mail marketing, branding, logo design, creative, media buying and planning, radio and TV advertising, outdoor, newspaper, digital marketing, website design and development, online video advertising, infographic development, email marketing, video marketing, mobile marketing, content marketing, social media marketing, paid search marketing, and SEO. To learn about the latest trends in advertising and branding, contact MDG.