Facebook 3.0: How the Social Network Became a Content Platform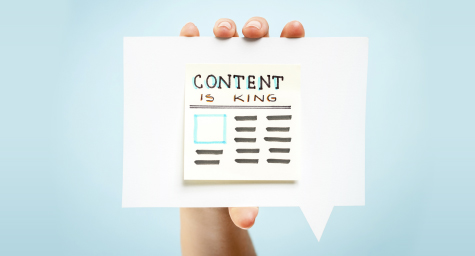 On February 18, MSNBC's "Morning Joe" show led with a story about a statement Jeb Bush had posted online.
The hosts heatedly argued about the content of the statement—executive authority and immigration—but no one thought there was anything strange at all about the platform it had been made on: Facebook.
Facebook has become an acceptable place where an aspiring presidential candidate can directly posts his thoughts. The key word there is "directly"—Bush didn't repost a piece from his website or link to an op-ed in a newspaper—he went straight to Facebook.
That little moment reflects a fundamental shift that has happened with Facebook; in addition to being the biggest social media network, it has now become a powerful content distribution platform.
This evolution started in earnest a few years ago with images. As Facebook's user base exploded, people and brands noticed that engagement levels on photos posted to the network were often significantly higher than the original source (such as a blog post). Over time, savvy users, such as the hugely popular Humans of New York, started to use Facebook as their primary distribution channel rather than as simply a digital marketing tool, to great success.
The next step was video. Mashable recently ran a piece pointing out that some media companies are eliminating their websites altogether and publishing all their video content directly to Facebook and/or other social media networks. While going that far is still an edge case, the idea of posting more video directly is being explored widely. Why? As the article notes: "There is little doubt that native publishing to platforms, particularly social media, provides the opportunity to reach a larger audience."
None of this, of course, is by accident. Facebook has spent years building out its native video player and pushing publishers to switch from using their own technology. Some of this encouragement has been overt—such as direct statements about the user experience being better—while some has been behind-the-scenes.
An example of the latter is the company's use of its News Feed. Brands' Facebook video posts are now the most likely to get promoted by the social network's algorithm — much more than text-only posts or photo posts, according to a recent analysis by Socialbakers. In other words, Facebook is providing a very strong incentive—more News Feed exposure and engagement—to get creators to upload videos into its player. Bit by bit, content type by content type, Facebook is encouraging publishing directly to its platform.
So what does this all mean for brands and marketers? Basically, that posting content directly to Facebook is increasingly alluring for companies looking to reach consumers. The platform has a huge user base and sophisticated publishing tools that allow for both wide and targeted distribution. Putting your content up directly to Facebook is an excellent way to get more visibility and engagement.
Of course, content can also be published to multiple other platforms as a way of reaching your desired audience where they prefer, where they're prevalent and where they choose to be most active. Brands can publish some content directly to Facebook, and publish other content on their own platforms (or to other networks). The key is to continually experiment with different strategies to find the right balance between reach and control. Ultimately, the social media network's evolution gives creators an additional—and highly effective—platform for content distribution. That's a very good thing for Facebook and brands alike.
Tap into the strength of social media. Contact MDG today at 561-338-7797 or visit www.mdgsolutions.com.

MDG is a full-service advertising agency and one of Florida's top branding firms. With offices in Boca Raton and New York City, MDG's core capabilities include creative, branding, logo design, print advertising, digital marketing, online advertising, mobile marketing, email marketing, media planning and buying, radio and TV advertising, outdoor advertising, newspaper, video advertising, website design and development, content marketing, lead generation, mobile marketing, social media marketing, and SEO. To discover the latest trends in branding and advertising, contact MDG today at 561-338-7797.