Facebook Ads Becoming Big Business for Small Businesses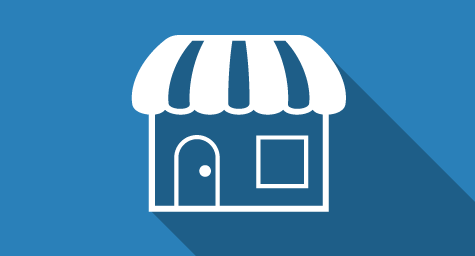 Facebook recently opened up about its success with small and medium-sized businesses (SMBs) and shared that the network now has 2 million of these entrepreneurial enterprises as advertisers. Their ad activity has inspired another 500,000 similarly sized businesses to buy Facebook ads in the last year. While the social media network once was perceived as a platform for only big brands with bigger budgets, Facebook is now clearly working for SMBs and allowing them to leverage local advertising for maximum exposure. Adweek.com posted more on how Facebook's success as a local ad platform is opening the door to even greater digital dominance for the social media leader.
Helping Small Businesses Capitalize on Social Media Marketing
Facebook has been working on a number of new tools to help small businesses develop their social media skills. The latest is a new mobile app that empowers entrepreneurs to manage their Facebook marketing campaigns. This is just one of the many ways that the network is striving to show small businesses that Facebook advertising can be a user-friendly experience for companies large and small.
These tools have been assets to Facebook as they venture into local markets because they demonstrate to small businesses how they can share in the opportunities that social media marketing offers. They emphasize the ease of use while easing owners' minds that there's no need to learn new marketing lingo.
Instead, Facebook does the dirty work for them by developing the ads and tools that let these small businesses target new markets and reach new consumers.
"Facebook is making it easier to advertise, particularly for small- and medium-sized businesses," said Rebecca Lieb, a Facebook analyst. "Much like search engines developed tools 10 years ago to serve targeted ads, Facebook is doing the same and removing a lot of friction for these businesses."
New Opportunities to Bring Targeting to the Table
As Facebook advertising continues to draw more small businesses, their demand for data is getting much larger. This data can greatly improve their ad targeting for better reach and relevance. This gives Facebook the opportunity to develop new data and targeting tools to help small businesses thrive online.
Stay connected to the trends in social media marketing. Contact MDG.
MDG, a full-service advertising agency with offices in Boca Raton and New York, NY, is one of Florida's top branding firms. MDG's core capabilities include print advertising, direct mail marketing, branding, logo design, creative, digital marketing, media planning and buying, radio and TV advertising, website design and development, online video advertising, email marketing, content marketing, social media marketing, and SEO. To learn about the latest trends in advertising and branding, contact MDG.