Facebook and Google Plan to Provide Greater Internet Access via Drones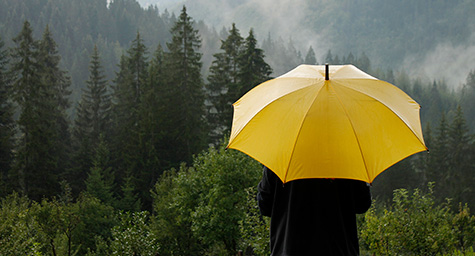 Facebook is looking to launch its first drone to provide Internet access to rural and remote global locations. The solar-powered drone has been code named Aquila and testing of the aircraft is scheduled to start later this year. The drone is designed to provide Internet access to the 10% of the population without it by using a laser to send data to a base station in that area. Once transmitted, local ISPs will deliver the services to people in the area. These partnerships will free Facebook from dealing directly with customers. TheGuardian.com posted more on this progressive plan to get the world on the Web.
Airing the Aquila Aircraft
Once launched, the drone will need assistance to reach its high altitude, so special helium balloons will be used to lift it to its proper elevation. These balloons will be strong enough to lift the 880 lb. drone with all of its onboard communications equipment.
After it's been solar charged, the drone will constantly encircle a designated two-mile area. It will have the ability to fly for 90 days straight without needing to land.
Aquila will have a wingspan of a Boeing 737 and fly far above commercial airlines, so there will be no air traffic complications or weather issues. It will reach its peak altitude during prime daylight hours in order to access solar power, and then conserve its charge by flying lowest at night.
"Our mission is to connect everybody in the world," said Jay Parikh, Facebook's vice president of engineering. "This is going to be a great opportunity for us to motivate the industry to move faster on this technology."
Google Vies for the World of Wi-Fi
Facebook's not the only one striving to deliver Internet access to areas that lack it. According to Popsci.com, Google has been working on a strikingly similar effort called Project Loon to provide rural communities with online access. Project Loon also involves high-flying helium balloons, but theirs are equipped with the actual data transmitters.
This balloon project was first tested in New Zealand two years ago and has since undergone numerous balloon redesigns to develop the ideal prototype. The latest version is called Nighthawk and it has been designed to float for 100 days at a time.
In addition to having LTE antennas that can transmit data to mobile phones, the balloons will also be able to send data between balloons, as well as directly to telecommunication stations below.
Now, it looks like Google's worldwide Wi-Fi project is set to balloon. The Sri Lankan government is planning to use Project Loon to provide affordable high-speed Internet access throughout the country. While the area has 22 million residents, currently fewer than three million have mobile Internet connections and about only 660,000 have wired connections. While an exact timetable hasn't been specified, the Sri Lankan foreign minister alluded that the country would have coverage in the next few months.
With these two major advances, worldwide Internet access is clearly in the air.
Access the latest digital media. Contact MDG.
MDG is a full-service advertising agency and one of Florida's top branding firms. With offices in Boca Raton and New York City, MDG's core capabilities include branding, logo design, print advertising, digital marketing, mobile advertising, email marketing, media planning and buying, TV and radio, outdoor advertising, newspaper advertising, video marketing, retail marketing, Web design and development, content marketing, social media marketing, and SEO. To discover the latest trends in advertising and branding, contact MDG.