Facebook Debuts Embeddable Posts for Blogs and Websites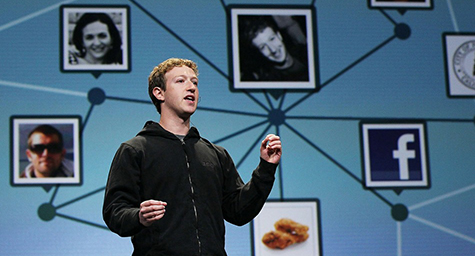 To help Facebook insert itself into more digital dialog, the social media network just announced plans to introduce embeddable posts. This addition will allow news outlets and blogs to add status updates, photos, video, and other social elements into their stories. As one of the few media organizations to gain early access to the embeds, including CNN and The Hufington Post, Mashable.com revealed how the social network is making news.
Embedding a post will be simple and will work just like YouTube and Twitter embeds. Users will first need to enable their account and will then have the option to "Embed post," which will create a code that can be easily cut and pasted into an HTML file or blog post. The post must be set to public in order to be embedded.
This move toward embeddable posts arose from Facebook's interest in tapping its public posts for greater commentary on current issues. This interest also drove Facebook to launch hashtags earlier this summer in an effort to help people find and follow timely conversations on the social network. Speaking of hashtags, these tags can be included in the new embeds and users can click on them to be directed to their discussions.
Of course, another reason for introducing embeds and hashtags is to make Facebook more appealing to advertisers. These additions will offer many more ad products and opportunities to reach people in real-time during major live events. This was previously possible mainly on Twitter, but now Facebook is vying to take a larger social share.
Keep up with the latest news in social media. Contact MDG today at 561-338-7797 or visit www.mdgsolutions.com.
MDG, with offices in Boca Raton and New York, NY, is a full-service advertising agency and one of Florida's top creative ad agencies. MDG's core capabilities include print advertising, branding, logo design, creative, digital marketing, creative media planning and buying, radio and TV advertising, Web design and development, content marketing, email marketing, social media marketing, and SEO. For the latest on social media marketing trends, contact MDG today at 561-338-7797. To learn how Facebook's new hashtags are helping users tap into the trends of the day, see "Facebook Finally Gets Hashtag Support."