Facebook Displays New Tools for Developing Audience Network Native Ads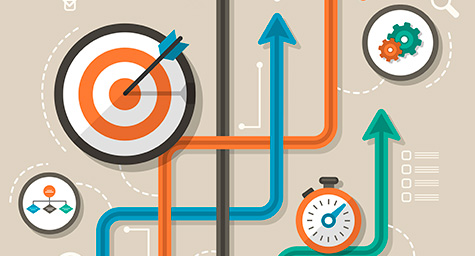 Editor's note: The following content has been updated for 2018.
Advertisers have experienced great success with the natural flow of native ads on the Facebook Audience Network, so it was only natural for the company to ease the development and distribution of those native ads. In 2015, the social platform released a suite of tools that enabled publishers and developers conform to the format of native ads, and reach people beyond the firm's owned properties.
These offerings included:
New native ad templates that let advertisers select the specifics of their native ads to make the formats fit the context of the user experience. This included changing the font, ad height, background color, and button border treatment.

A new native ad manager tool that handled the responsibilities of ad management to ensure that the highest-performing ads were delivered at the optimal times.

An easy-to-use h-scroll custom native template, along with h-scroll support within the native ads manager, to help publishers specify some of their design elements and horizontal scroll images.
The tools were an immediate success, and continue to be so today. Why? In part because the format itself is so powerful.
Research shows that integrated ads have higher conversion rates than typical display ads because they have a better chance of naturally catching a user's attention. In addition, pop-up ads and poorly placed ads negatively affect the user experience, which leads to lower interaction with future ads. But native ads naturally complement the user experience and are perceived positively by users, which increases the likelihood of engagement and conversion.
To date, some successes with the Facebook Audience Network have included:
Publishers have seen seven times higher CPMs for native ads than standard banners.

The U.S. Navy achieved a 33% higher campaign reach through the use of Facebook Audience Network ads.

Rosetta Stone saw a 40% decrease in the cost per impression and reached people who were 30% more likely to buy the app.

Fiksu reported that users were responsible for 20 times more revenue when they installed their e-commerce apps from the Facebook Audience Network ads than from other display network ads.
The great part for advertisers is that Facebook continues to refresh and add to its Audience Network native ad tools/templates. This means the platform continues to become even more user-friendly and effective for marketers.
Discover what's new in native advertising. Contact MDG today at 561-338-7797 or visit www.mdgsolutions.com.
MDG is a full-service advertising agency and one of Florida's top branding firms. With offices in Boca Raton and New York City, MDG's core capabilities include branding, logo design, print advertising, digital marketing, mobile marketing, email marketing, media planning and buying, TV and radio, outdoor advertising, newspaper, video marketing, website design and development, native advertising, content marketing, mobile marketing, social media marketing, and SEO. To discover the latest trends in branding and advertising, contact MDG today at 561-338-7797.