Facebook Excites Advertisers With 100% In-View Impression Buying and Analytics Updates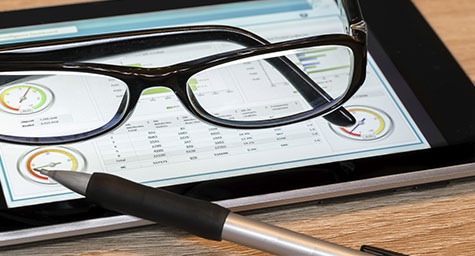 Facebook is making a good impression with advertisers by offering better ad viewability and more accurate analytics on Facebook. The company recently announced these updates, which will give advertisers much more control with how they run and measure their ads. One element is a new ad buying option that lets advertisers attain 100% in-view ad impressions. Another offers advertisers more accurate measurement and reporting through the company's partnership with ad analytics firm, Moat. The Wall Street Journal reported more on how Facebook's latest ad updates should be well-liked by the ad industry.
Perspective On The New Ad Viewability Update
This update will give advertisers more choice and control with their Facebook ads. It will present advertisers the option to purchase 100% in-view impressions on Facebook.
With this option, ad impressions will be only measured when the entire ad has passed through a person's screen in their News Feed. Facebook will make this option available for every type of ad delivered through the platform's News Feed, including text, link, photo, and video ads.
Great Strides Toward Greater Ad Measurement
Facebook has long strived to give advertisers metrics they can count on. This ambition has led Facebook to partner with Moat, an independent, third-party, ad analytics company. Through this partnership, Facebook will be able to integrate Moat's advanced analytics technology to verify video ad views, as well as view lengths.
This effort will first focus on verifying video ad metrics. Then, Facebook plans to extend Moat verification for all other types of News Feed ads, including 100% in-view impressions, and eventually to Instagram ads.
These new options will be available to advertisers very soon.
"By partnering with Moat, Facebook is giving advertisers the choice and certainty they want and need to make key decisions about their investment on Facebook." says Jonah Goodhart, co-Founder and CEO of Moat.
Get the latest updates on social media marketing. Contact MDG.
MDG is a full-service advertising agency and one of Florida's top branding firms. With offices in Boca Raton and New York City, MDG's core capabilities include branding, logo design, print advertising, digital marketing, mobile advertising, email marketing, media planning and buying, TV and radio, outdoor advertising, newspaper advertising, video marketing, retail marketing, website design and development, content marketing, social media marketing, and SEO. To discover the latest trends in advertising and branding, contact MDG.