Facebook Leads US Social Ad Spending To Billions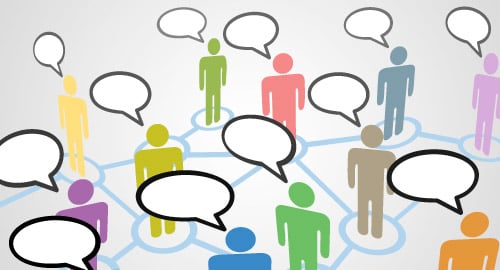 eMarketer reports that US marketers will spend $3.08 billion to advertise on social networking sites this year, a 55% increase over 2010, which will bring social media ad dollars to 10.8% of the total spent online in the US. The primary driver of this phenomenal growth is Facebook.
eMarketer estimates that Facebook took in $1.86 billion in worldwide advertising revenue for 2010, a 151% increase over the company's estimated 2009 advertising revenue of $740 million worldwide. The majority of that revenue, $1.21 billion, was earned inside the US. Advertising Age reports that 60% of that revenue came from small- and medium-size companies that make use of Facebook's self-serve ad system instead of working through media agencies.
"2010 was the year that Facebook firmly established itself as a major force not only in social network advertising but all of online advertising," said eMarketer principal analyst Debra Aho Williamson. "In 2011, its global presence is something multi-national advertisers can't ignore."
Facebook appears to be following in the footsteps of Google by using the same self-serve ad system that has earned the search titan more than $200 billion in the past decade. While Facebook has yet to take any significant market share from Google, industry analysts believe that there is an emerging duopoly in the self-serve online-ad realm.
Still, Facebook has been less interested in trying to meet marketers' demands and is more focused on developing products that are better suited to its 650 million registered users. As a result of this hands-off approach, an economy around third-party services has emerged. Advertising Age reports that start-ups have built businesses to help both agencies and brand executives better manage their Facebook presences by licensing their software to brand managers to more efficiently manage up to thousands of individual Facebook pages. This is in addition to the large direct-sales team that Facebook maintains to broker ad buys with major marketers.
Ad spending on Facebook is forecast to reach $2.19 billion in the US this year and just over $4 billion worldwide, which are both more than double last year's figures, according to eMarketer. If Facebook can continue its extraordinary growth, the social network may exceed these figures by far.
MDG, a full-service Florida advertising agency, with offices in Boca Raton and New York, NY, specializes in developing targeted, Internet marketing solutions, exceptional creative executions and solid branding and social media strategies that give clients a competitive advantage. To view MDG interactive projects and Web design, visit www.mdgsolutions.com.