Facebook Remarketing 101: What Brands Need to Know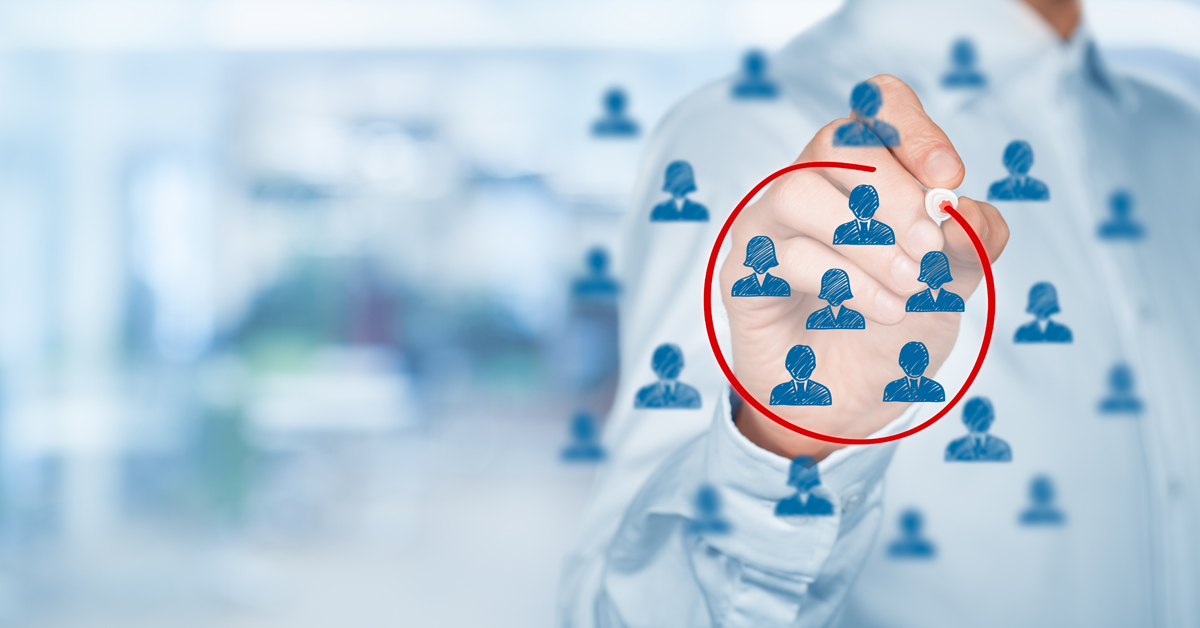 In many ways, Facebook remarketing is the ideal digital engagement tactic: it's very adaptable, easily measurable, and highly effective.
Yet, despite these clear benefits, Facebook remarketing has not yet been fully embraced as a mainstream marketing channel.
Why? Largely, the hesitancy is rooted in inexperience and fear. Merely understanding social media marketing alone can be challenging; adding a remarketing layer to that can make things feel even more complex and daunting.
That doesn't have to be the case. In reality, Facebook remarketing is a very simple approach that can be easily tackled by any brand. If you take the time to understand the few key Facebook techniques, you'll be able to quickly dive in and benefit immensely.
Before we outline those core features, let's take a quick step back and define what "remarketing" is. In this context, the term simply means displaying digital ad units to people who have already engaged with your brand.
The tactic is by no means specific to Facebook. In fact, Google has been offering remarketing opportunities—via both display ads and search—since 2010.
However, Facebook remarketing is especially powerful and exciting for brands. This is because it marries audience size (1.13 billion users visit the social network on a daily basis as of 2016), data (the company has valuable information about each individual), and high-quality ad units (brand posts appear right in the heart of the News Feed).
Put simply: Your potential customers are almost certain to visit Facebook sometime after interacting with your brand, and when they do, you can re-engage them easily.
The most common example of this is the flow from your website to Facebook and then back to your website.
So, for example, a consumer might visit a product page on your site and decide for some reason not to make the purchase. When that individual goes to Facebook, an ad unit appears right in their News Feed promoting the product, perhaps with a discount offer or some other compelling CTA. The person clicks (if the ad is effective) and the purchase is completed.
Here's an example of that idea in action, with the advertiser electing to display a Facebook Dynamic Product Ad: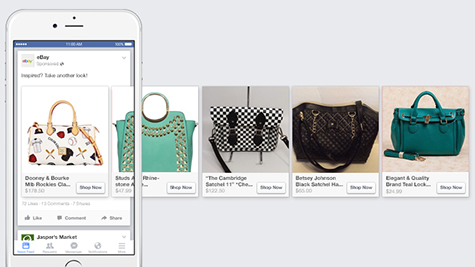 The power of this approach lies in its relevance. You're targeting people already interested in your products with tailored ad units delivered in an experience they're already fans of. That relevance leads to much higher engagement rates, including more clicks and purchases.
So how do you get started with Facebook remarketing? To successfully execute the tactic you need to understand two key features that power remarking on the platform: the pixel and Custom Audiences.
As Facebook puts it, the pixel is: "A piece of JavaScript code for your website that enables you to measure, optimize, and build audiences for your ad campaigns."
Basically, you need to add the pixel—which is just a snippet of code—to your site to connect it to Facebook's platform.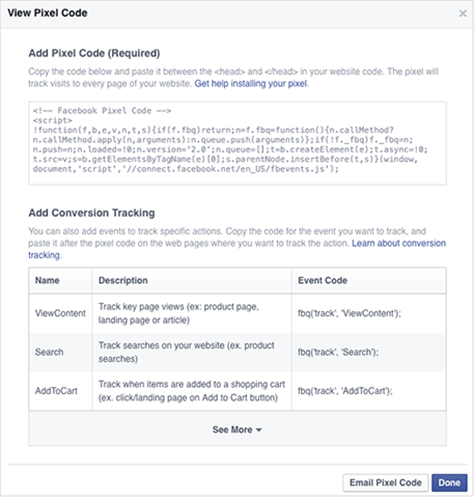 Once you add the pixel code, you open up a world of possibilities. In terms of remarketing, the integration allows you to target specific ads to individuals based on which actions they took on your website.
Adding the pixel also enhances your analytics. You now gain access to a range of additional insights, including richer audience data and details on how customers are moving between devices before purchasing your products/services.
After you add the pixel to your site, it's time to dive into Custom Audiences, which is the tool set that enables advertisers to remarket on the platform. This is where you're able to decide exactly how to target specific Facebook ads to people who have taken specific actions on your website.
Custom Audiences also allows you to set advertising objectives, such as getting clicks or conversions. This way you can ensure that your remarketing units are doing exactly what you want them to.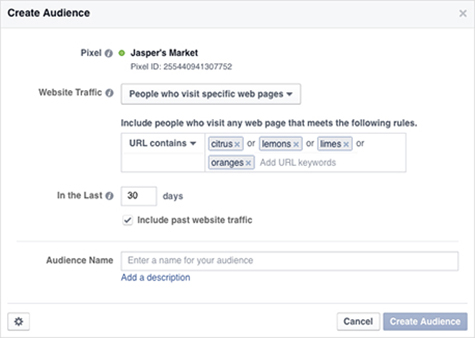 A key thing to note is that Custom Audiences isn't limited to insights from the Facebook website pixel. It can pull data from mobile app actions and also allow you to upload lists of emails, phone numbers, and Facebook User IDs. In other words, the tool set allows you to remarket on Facebook to people who have engaged with your brand in all sorts of different ways.
Moreover, Custom Audiences allows you to reach people who haven't actually interacted with your brand but are likely to. The Lookalike Audience option uses learnings from your website visitors, Facebook page likes, and other shared audience data to create recommended groups to engage with. These segments—based on factors including age, gender, location, brand affinities, etc.—can be much more predisposed to engage with your ads because they match audiences already interested in your products/services.
This seemingly small feature set can have a very big impact. This is in contrast to the downside of general targeting where it's restricted by your audience size, meaning you can only re-engage people who have already engaged. With Lookalike Audiences, Facebook has found a brilliant way to overcome this limitation. Essentially, the feature dramatically increases the potential impact of retargeting: It allows you to realize the engagement gains of retargeted ads at a much bigger scale by targeting users that look like your ideal target market.
What's important to remember is that all of this works together. The more data you give Facebook—via the website pixel, customer lists, and mobile app insights—the larger the group that you'll be able to retarget with ads. With this larger audience you can run more units, and with this engagement data you can build more accurate Lookalike segments. Then you'll have even more website visitors and opportunities to retarget. Ultimately, it's a powerful cycle that can dramatically improve the effectiveness of your marketing spend.
Discover the power of Facebook remarketing. Contact MDG today at 561-338-7797 or visit www.mdgsolutions.com.
MDG, a full-service advertising agency with offices in Boca Raton and New York, NY, is one of Florida's top branding firms. MDG's capabilities include print advertising, direct mail marketing, branding, logo design, creative, media buying and planning, radio and TV advertising, outdoor, newspaper, digital marketing, website design and development, online video advertising, infographic development, email marketing, video marketing, mobile marketing, content marketing, social media marketing, paid search marketing, and SEO. To learn about the latest trends in advertising and branding, contact MDG today at 561-338-7797 or visit www.mdgsolutions.com.