Facebook Shares the Big Picture on New 360-Degree Video Feature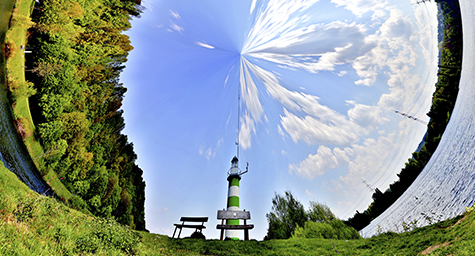 Social media lets people share their personal angles on anything, so it's only fitting that Facebook will let users view every angle of videos with its 360-degree video feature. Facebook recently announced this new feature, which lets users view 360 degrees of any video scene while it's playing in their News Feed. These videos are created with special high-tech cameras that completely capture a setting. This feature is currently available for desktop and Android devices, and will be extended to iOS users within the next few months. Adweek.com shared more on every angle of this advance.
A Complete Look at 360-Degree Video Viewing
This arrival of 360-degree video was announced by Facebook chief product officer Chris Cox in a Facebook post. He explained how Facebook users on both desktop and mobile devices can see any view of a video as it plays in their News Feed.
Desktop users can scroll a scene with their cursors, while mobile users can scroll with their fingers or simply tilt their devices in different directions.
With 360-degree video viewing, Facebook users can have an exciting and different experience every time they view a video.
Big Brands Get in the Picture
Disney was the first to feature this video technology in a special 360-degree experience for the upcoming Star Wars film, which they posted on Facebook last week. It gives users an interactive glimpse of the upcoming movie by letting them travel on Rey's speeder to explore the planet Jakku.
And other big brands have been using this new video technology to create unique 360-degree video experiences for Facebook users. Discovery Channel takes users on a deep-water shark dive, while GoPro takes them motocross riding and LeBron James offers a peek at his daily training routine.
A New Perspective on Video
This new video technology will enable digital publishers, storytellers, and marketers to produce more exciting and engaging video experiences.
It shatters the previous boundaries of traditional video viewing and should give online video a whole new look that captures attention and awe.
See the entire picture in social media marketing. Contact MDG.
MDG is a full-service advertising agency and one of Florida's top branding firms. With offices in Boca Raton and New York City, MDG's core capabilities include branding, logo design, print advertising, digital marketing, mobile advertising, email marketing, media planning and buying, TV and radio, outdoor advertising, newspaper advertising, video marketing, retail marketing, website design and development, content marketing, social media marketing, and SEO. To discover the latest trends in advertising and branding, contact MDG.