Facebook Updates Its "Like" Link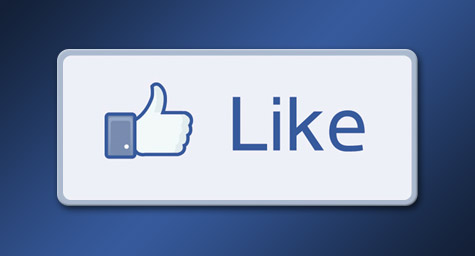 In a move to expand its online presence, Facebook has enhanced its Like and Recommend buttons to publish full news feed stories instead of single-line Recent Activity stories. Before, full stories would only be published if the third-party Web site or Facebook app featured a Like with Comment button and users opted to select it. Inside Facebook reports that the enhancement will make outbound links in the newsfeed and on users' wall more prominent while increasing referral traffic and driving more sites to add the Like button.
Now when a user hits the Like button, the full story will appear in a larger format with an image and will be ranked above Recent Activity stories. The update has been applied retroactively, so prior Recent Activity stories from Likes now appear as full feed stories. These changes will make the Like stories more visible to the users' friends and ultimately increase traffic to these third-party Web sites and Facebook apps. The downside is that users may be more reluctant to push the Like button knowing that all of the content will appear on their Facebook walls.
Since the new Like button serves the same purpose as the Share button, Facebook may eliminate the Share button completely. It's in Facebook's best interest to shift everyone away from Share buttons since Likes let third-parties publish future updates to a user, which drives more traffic and creates more value than the Share button. This value entices third-parties to add Facebook's social plugins.
Ultimately, the change is expected to benefit users, third-parties and Facebook. It will allow more engaging Liked content to appear in the news feeds more often, which will spark discussion among Facebook friends. It will also increase third-party traffic and make Facebook's social plugins a more desirable entity, making Facebook likely to grow even faster.
MDG, a full-service Florida advertising agency, with offices in Boca Raton and New York, NY, specializes in developing targeted Internet marketing solutions, exceptional creative executions and solid branding and media buying strategies that give clients a competitive advantage.
Our core capabilities include print advertising, branding, logo design , creative, digital marketing, media planning and buying, TV and radio, public relations, Web design and development, email marketing, social media marketing and SEO. To view MDG's portfolio, click here.