Facebook Wants a Place to Work In the Workplace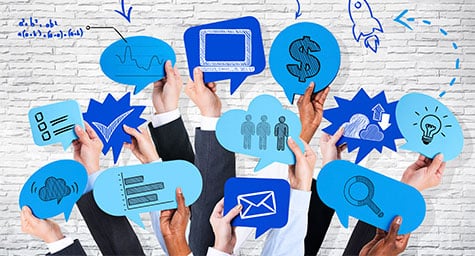 Facebook is making the office its business with plans to launch "Facebook at Work." The social networking site is currently quietly testing a new workplace product in a handful of companies and is hoping to debut this office option in January 2015. While Facebook has long been a leader in the social department, it has yet to join the ranks of rivals Microsoft and IBM which have earned principal positions in business software and professional networking services, or even ambitious start-ups that are working their way up the corporate ladder. Now, Facebook is ready to move into the office and has worked hard to develop advanced software products that will work for companies' needs. The Wall Street Journal featured more on how Facebook aspires to bring its personal touch to a professional forum.
Facebook Means Business
Facebook will first offer its new office product free of charge and free from ads in an effort to encourage adoption. And it will only be available for employees of companies that sign up for the service.
But once a company comes on board, Facebook at Work will ease collaboration and cooperation within the workplace. According to The New York Times, the product will enable employees to work together on projects through group chats and then document their collaborative efforts with their colleagues.
Promoting Its Popularity
Facebook is well aware that the workplace presents a unique set of challenges, most notably the corporate arena's traditionally slow adoption of new technology. This is part of the reason that Microsoft has remained a chief provider of business solutions.
But while it can be difficult to break into the corporate culture, Facebook has the competitive advantage of virtually universal familiarity among 1.3 billion users, making it one of the most commonly used pieces of software in the world. Based on that asset, Facebook made the executive decision to design Facebook at Work to closely resemble its popular online social network.
More Businesses Open to Change
Yet as technology and trends continually redefine "business as usual," more and more companies are realizing that they need to evolve to stay relevant and competitive. This could present the ideal opening for Facebook to introduce a new software solution that would let businesses work—and network—in much better company.
Tap into the latest in social media. Contact MDG.
MDG, a full-service advertising agency with offices in Boca Raton and New York, NY, is one of Florida's top branding firms. MDG's capabilities include print advertising, direct mail marketing, branding, logo design, creative, digital marketing, media buying and planning, radio and TV advertising, Web design and development, online video advertising, infographic development, email marketing, mobile marketing, content marketing, social media marketing, paid search marketing, and SEO. To learn about the latest trends in advertising and branding, contact MDG.