Facebook Wants to Put You on a Times Square Billboard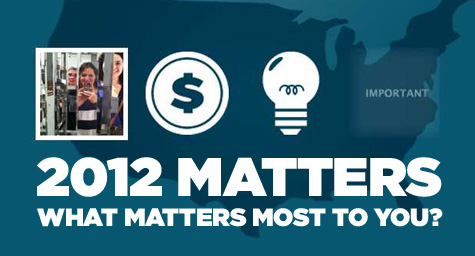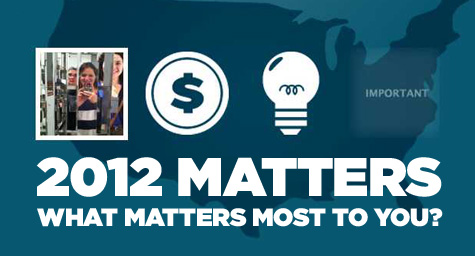 Facebook proved to be a powerful political influencer in the presidential election of 2008, and now the social media network is back in the political ring with a campaign called "What Matters Most." This new campaign is encouraging users to tell them the top three issues that are most important to them in the 2012 election, with the option to have their responses broadcast via billboard in Times Square. Mashable.com reported on Facebook's latest efforts to become a political player.
Facebook prides itself on being an open forum for the exchange of ideas, so its efforts to promote political discussion don't seem so surprising. In addition, the decision to launch a campaign around political sentiments promotes the social network as much it does political involvement. This begs the question of whether the new campaign is intended to promote political discourse or simply to advertise Facebook in one of the world's most popular locations.
Venturing into politics can be a controversial move in the world of social media. Recent research showed that approximately 50 percent of Facebook users post messages relating to politics, but 14 percent of users have removed friends for making political comments.
The idea of having one's political opinions, along with profile pictures, featured on the Thomson Reuters and NASDAQ screens in Times Square may appeal to some, but others may feel a social stigma from literally broadcasting their politics for the world to see.
To discover more about using Facebook to promote your business, contact MDG today at 561-338-7797 or visit us at www.mdgsolutions.com.
MDG, a full-service Florida advertising agency with offices in Boca Raton and New York, NY, specializes in developing targeted Internet marketing solutions, exceptional creative executions and solid branding and media buying strategies that give clients a competitive advantage. Our core capabilities include  branding, logo design, digital marketing, media planning and buying, TV and radio advertising, customer relationship management, video marketing strategies, inbound marketing programs, public relations, Web design and development, email marketing, social media marketing, local search and SEO. View MDG's creative marketing portfolio.
Read more at Mashable.com.