Facebook's Custom Audience Tool: A Guide for Brands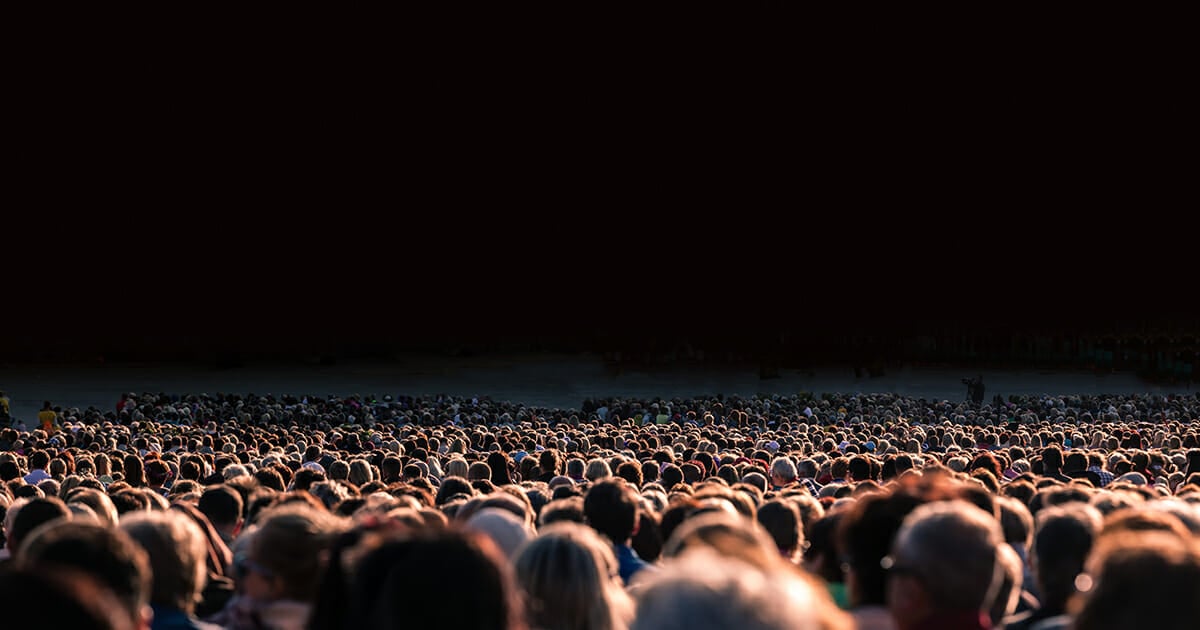 Facebook recently removed third-party ad targeting segments, which were built into the Advanced Audience page. Called Partner Categories, these segments included supplemental material from Experian, Axciom, Oracle Data Cloud, and other sources of personal data.
While these tools were considered helpful means for targeting users based on their offline activity, there are other robust tools within Facebook that enable brands to take advantage of their first-party data in targeting the right audiences.
If your business has been affected by these recent changes, know that all is not lost—there are ways you can continue to engage your audience with Facebook's Custom Audiences tool. Here's how to use this tactic to your advantage.
Using Facebook Custom Audiences
Attracting more customers is possible using the Custom Audience tool. Marketers can target ads to the audience they've created on Facebook, Instagram, or Audience Network. Building custom audiences based on your first-party data such as past customer lists provides many advantages, including:
Generating sales from past contacts: Ads can be re-targeted to those who were interested before but didn't make a purchase.
Enticing loyal customers: New initiatives can be offered to past customers, including exclusive discounts and promotions.
Website re-targeting: This allows brands to show ads to those who visited your website but did not make a purchase.
Re-targeting in-store traffic: Brands can re-target ads to consumers within days after them showing interest in your product or service.
If you have never built custom audiences, you may be wondering where to find the necessary information. Fortunately, custom audiences can be built with data you already have. Here are a few custom audience sources to consider:
Engaged Users: Targeting those who've already engaged with your content is a straightforward way to increase conversions. Brands can create custom audiences based on those who have interacted with your page, "liked" Instagram photos, or watched your videos. By sorting users into this audience, you can focus on a highly targeted group of people who are already interested in your products or services.
Email Lists: Uploading your email list into Facebook allows you to match users on the platform and deliver ads to them. Keep in mind that Facebook may add permission requirements onto data uploaded by marketers in the near future. This means that you'll have to ensure that you have users' consent to use their data for these purposes.
Mobile App Data: Using Facebook's SDK, brands can pass mobile app data on to Facebook and use it to determine who you want to include in a custom audience. To set up this type of custom audience, you'll need to register your app, set up the SDK and log app events on the Facebook for Developers site. Once you do, you'll be able to run mobile app engagement ads.
Website Lists: Marketers can create a custom audience based on any group of visitors to your website using the Facebook pixel. For example, you can develop ad campaigns for those who have visited a certain product page yet didn't make a purchase. You can also create an audience of recent website visitors.
Setting Up a Custom Audience
Creating custom audiences is a straightforward process. To get started, follow these steps:
Gather a list of email addresses, phone numbers, or other information using your customer data
Save the list in TXT or CSV format
Visit the Audiences tab in Ads Manager
Select "Create Audience," and then select the "Custom Audience" option followed by "Customer List"
Upload the previously saved TXT or CSV file
The Next Step: Dynamic and Lookalike Ads
With Dynamic and Lookalike ads, you can take your marketing efforts to the next level. Here's how to use these powerful tools.
Dynamic Ads
Facebook dynamic ads promote products to those who have already expressed interest in your website, app, or other places online. Plus, each ad unit reveals the product or service that the customer viewed on your website. This allows you to re-target to them with the exact product they viewed.
To set up a dynamic ad, follow these steps:
Upload your product list
Set up the Facebook pixel
Develop a dynamic ad template
Once your dynamic ad is active, you'll be able to measure its success using your chosen advertising tool.
Lookalike Audiences
Facebook Lookalike Audiences are an effective way to reach new customers who are similar to your existing customers. Facebook creates this audience by gathering several user data sets, which are referred to as "seeds." This data is used to build an audience comprised of similar people.
The Lookalike tool goes beyond general demographics and interests so that it can generate an accurate customer list. When building the Lookalike list, you'll have the option to choose the data source used to create the audience. This might be your conversion tracking pixel, a specific page, or an existing custom audience. You can also sort customers by transaction values or total order size.
Here's how to build a Lookalike Audience:
Select the "Create Audience" dropdown and choose "Lookalike Audience"
Choose the data source
Choose the area where you'd like to find a similar group of users
Click "Create Audience"
In general, uploading lists of customers to create Lookalike audiences tends to be easier than generating audiences based on interest. Additionally, those looking to attract new customers should consider modeling the Lookalike list on those who have already purchased their products or services.
Even with the removal of Partner Categories, brands still have several tools at their disposal when marketing on Facebook. So, don't delete your Page just yet—make an impact with your target audience by trying these tactics.
Keep up with the latest trends in social media marketing. Contact MDG today at 561-338-7797 or visit www.mdgsolutions.com.
MDG, a full-service advertising agency with offices in Boca Raton and New York, NY, is one of Florida's top branding firms. MDG's capabilities include print advertising, direct mail marketing, branding, logo design, creative, media buying and planning, radio and TV advertising, outdoor, newspaper, digital marketing, website design and development, online video advertising, infographic development, email marketing, video marketing, mobile marketing, content marketing, social media marketing, paid search marketing, and SEO. To learn about the latest trends in advertising and branding, contact MDG today at 561-338-7797.