Facebook's New Update to Its News Feed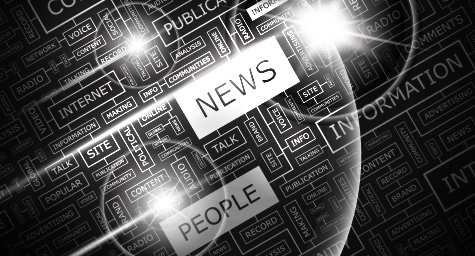 To help users stay on top of the more popular news and updates, Facebook will start moving these stories up to the top of their News Feed. This update is intended to help users stay aware of what's new and newsworthy in their social worlds. CNN.com reported on how Facebook is fine-tuning its News Feed to bring up the stories that users want to stay up on.
"The data suggests that this update does a better job of showing people the stories they want to see, even if they missed them the first time," Facebook said in a blog post.
Up to now, only 20% of the posts from friends appeared in a user's News Feed because most were filtered out by Facebook's special algorithms. These algorithms were designed to highlight the stories deemed most significant to users. The algorithms worked by analyzing a user's most recent social actions, along with their amount of interaction, and a post's popularity within their social circle.
While some users expressed concern over having their News Feeds filtered, Facebook thought it was necessary since the average user receives about 1,500 updates per day. Facebook feared that users would be overwhelmed by this number of updates and might miss out on the most important ones, so the social media network developed its algorithms to streamline a user's news streams.
Even with those algorithms in place, Facebook users only read about 57% of the posts in their News Feeds, which meant they overlooked almost half of their updates.
This led Facebook to make this new revision to its News Feed. Early tests revealed that the number of stories read has leaped to 70% and resulted in both an 8% increase in social activity on posts from pages and a 5% jump in social activity on resurrected posts.
Taking this News Feed filtering one step further, last year Facebook launched a feature that lets people pay to elevate their posts in the News Feed. This is just another way to appeal to those who feel their posts can't afford to be overlooked.
Discover what's making news in social media. Contact MDG today at 561-338-7797 or visit www.mdgsolutions.com.
MDG, with offices in Boca Raton and New York, NY, is a full-service advertising agency and one of Florida's top creative ad agencies. MDG's core capabilities include print advertising, branding, logo design, creative, digital marketing, creative media planning and buying, radio and TV advertising, Web design and development, content marketing, email marketing, social media marketing, and SEO. For the latest on social media marketing trends, contact MDG today at 561-338-7797. To learn more about how the social media network is vying for a larger social share, see "Facebook Debuts Embeddable Posts for Blogs and Websites."