Facebook's New Watch Party Feature 101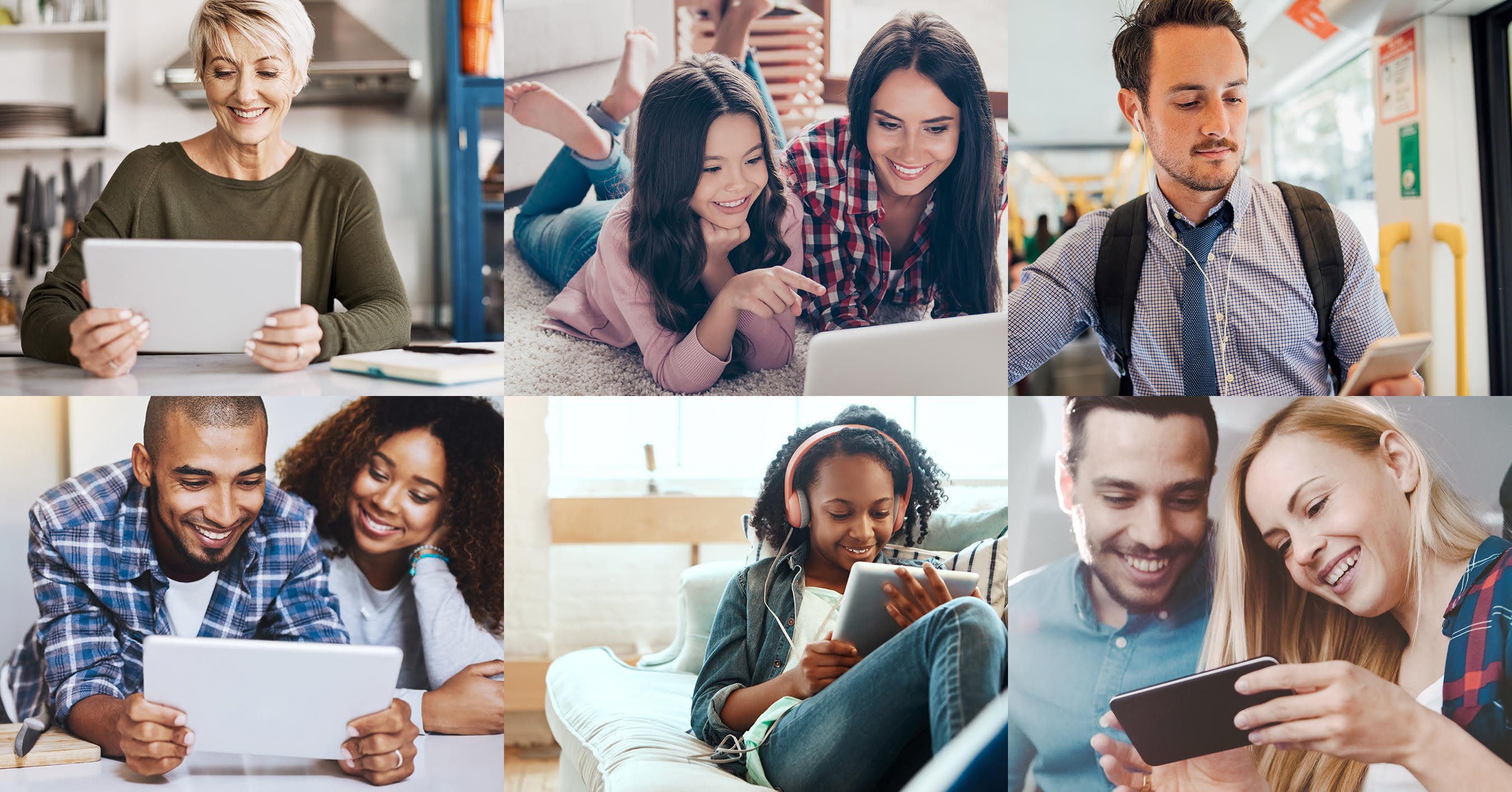 The online video revolution has made content more accessible and easier to create. However, one area where digital has lagged behind traditional video is in communal viewing. For the most part, online platforms have not been able to connect video consumption with socializing in order to replicate the experience of watching something in-person with others.
That's the problem Facebook is trying to tackle with Watch Party, a product it launched in a significantly expanded form earlier this week.
What exactly is this feature? Is it really something new? Why should brands care? How might it evolve?
Here's what marketers need to know:
What Is Facebook Watch Party?
As Facebook puts it, "Watch Party enables people, creators, and publishers to watch, discuss and react to playlists of videos together in real time, in a shared space."
Essentially, the feature allows individuals, organizations, and groups to schedule a video viewing event — either for a pre-recorded piece, series of pieces, or a livestream — and then have people simultaneously discuss what's playing in real-time via comments. The idea is to make video viewing social and participatory rather than solitary and passive.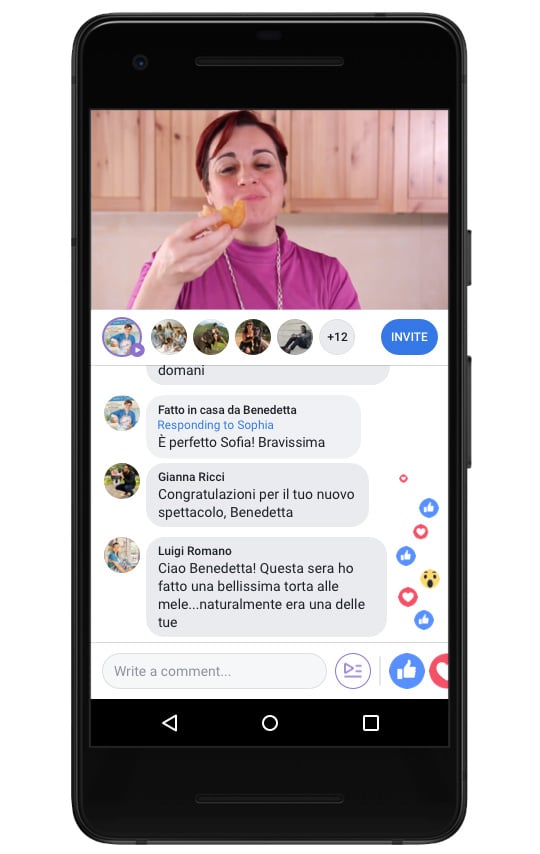 Is This a New Idea? What's the Big Deal?
Is Watch Party truly something new?
Sort of.
The idea itself has been around for a while and other services have their own take on it. For instance, Google launched an app called Uptime last year that enables users to react to YouTube videos together, live videos on Instagram (which is owned by Facebook) often have robust commenting, Twitter has always been a place where people react to things together in real-time, and there are a host of platforms (Twitch, House Party, etc.) that combine video and socializing.
Moreover, Watch Party itself has been around for a bit: the feature launched in beta in January and was released to Groups at the start of the summer.
So, why is what happened this week important? Largely because of Facebook's unique scale and feature set.
The key part of the company's announcement was that every Page and Profile on Facebook can now host a Watch Party. This means all of the service's 2.27 billion users, plus all the communities and organizations that have a presence on the platform, will be be able to utilize the feature.
Combine this with Facebook's other powerful tools for encouraging engagement — notifications, in-feed alerts, reminders, etc. — and Watch Party could truly change the online video viewing experience.
Why Should Brands Be Excited About Watch Party?
For brands, Watch Party has the potential to ease a number of pain points.
Marketers have long understood the potential of using video to connect in real time with Facebook's massive audience. However, the reality of trying to do so has been frustrating: often it's been difficult to get a large number of users, and/or the right users, to view a video and interact with each other in the moment.
Because the Watch Party feature enables scheduling, invites, and notifications, the idea is that it should help with these challenges. With these tools, brands will be able to take important steps on the platform to motivate audiences.
According to Facebook, over the past few months Watch Party videos in Groups (where they were first tested) have received eight times as many comments as traditionally posted videos. That level of engagement bodes well for the product and is something brands should be excited about.
What Are Some Examples of Watch Party in Action?
Facebook gave select users and organizations early access to the feature, so there are now some of examples of the feature in action.
The WWE has been engaging international fans by re-airing its Mixed Match Challenge as a Watch Party.
BuzzFeed built interest for the new season of its Worth It series by hosting Watch Parties  for fans to binge-watch episodes from previous seasons together.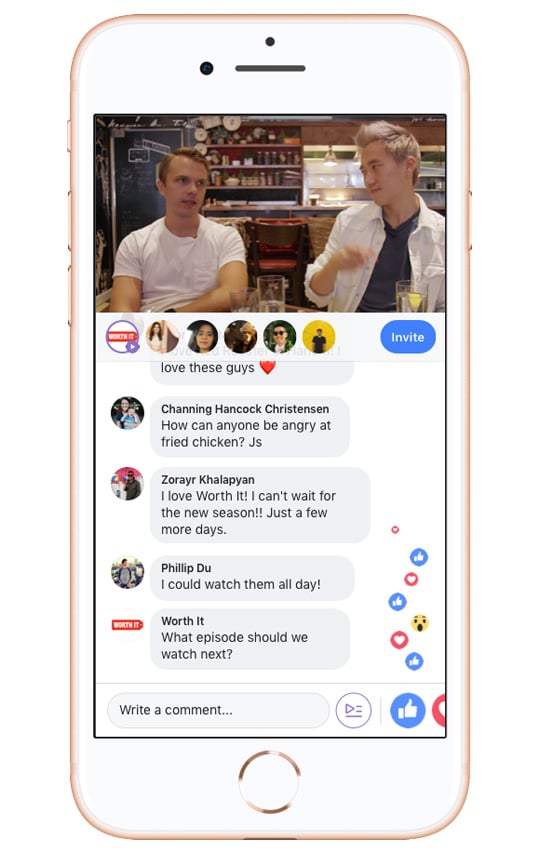 Because the feature just rolled out to Pages, it has not yet been used extensively by brand marketers. There are, however, plenty of possibilities. For example, it could be a great tool for showcasing or releasing products and services as well as for rewarding specific audiences (imagine a Watch Party invite for select people, etc.).
What Should Marketers Keep in Mind with Watch Party?
If your brand were throwing a party in real life you would likely pay close attention to the list of invitees, put effort into building interest, send out reminders, and make the experience worth people's time.
Similarly, a Facebook Watch Party won't succeed without thought and effort. It'll be important to target the right audiences, market the event, and deliver a substantial video (e.g., as with Facebook Live content, the videos or playlists will probably need to be longer than 10 minutes).
How Could Watch Party Evolve in the Future?
When Facebook launched the Watch Party beta, VP of Product Fidji Simo explained the reasoning behind its development, "As we think about video on Facebook, we're focused on creating experiences that bring people closer together and inspire human connection instead of passive consumption."
This syncs with CEO Mark Zuckerberg's intention to shift the company more and more towards, "personal moments that lead us to connect more with each other."
In other words, Watch Party is perfectly in line with the company's priorities and is likely to receive significant attention from the product team in the future.
This week's announcement already included one enhancement — threaded comments that allow users to have sub-conversations within the larger conversation — and mentioned that the company was testing another Live Commenting feature that would allow a host to live-stream themselves picture-in-picture within a Watch Party as the main video plays.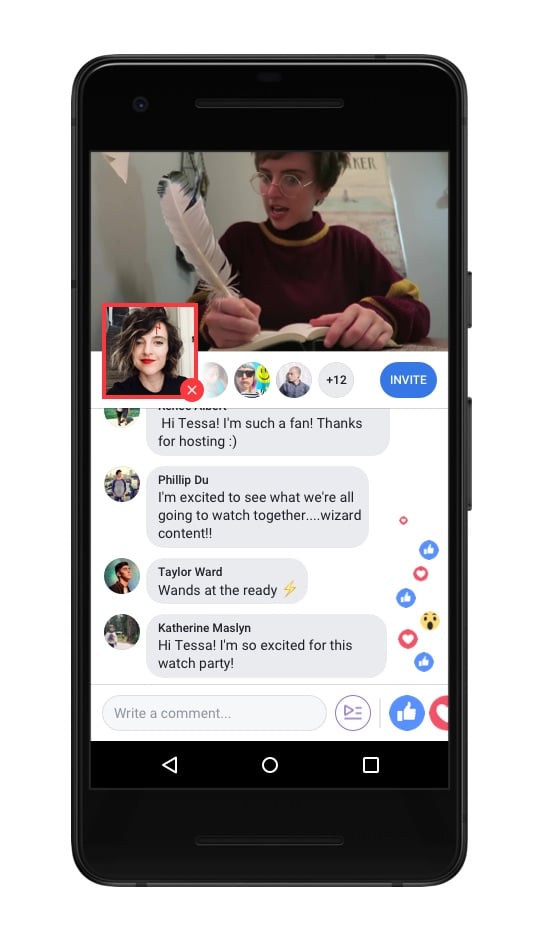 This is likely just the beginning for Watch Party. And, because of its fit with Facebook's priorities and the growing importance of video overall for the platform, this feature should continue to gain in prominence and evolve rapidly. Given that, marketers would be well served to start experimenting with Watch Party now and to keep a close eye on the product page to see how it is being improved.
Find out more about the newest trends in social media marketing. Contact MDG today at 561-338-7797 or visit www.mdgsolutions.com.
MDG, a full-service advertising agency with offices in Boca Raton and New York, NY, is one of Florida's top branding firms. MDG's capabilities include print advertising, direct mail marketing, branding, logo design, creative, media buying and planning, radio and TV advertising, outdoor, newspaper, digital marketing, website design and development, online video advertising, infographic development, email marketing, video marketing, mobile marketing, content marketing, social media marketing, paid search marketing, and SEO. To learn about the latest trends in advertising and branding, contact MDG today at 561-338-7797 or visit www.mdgsolutions.com.