Facts and Figures Behind the Power of Facebook and Mobile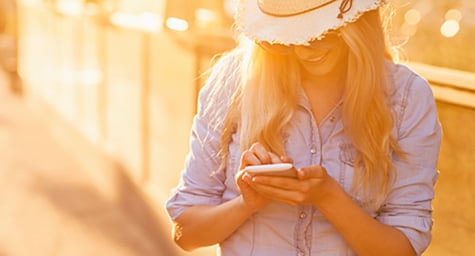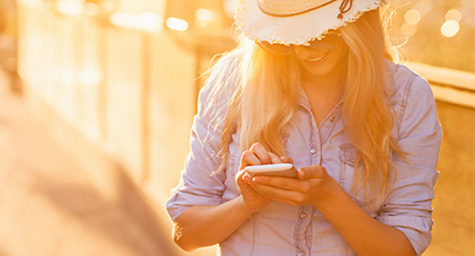 Both mobile devices and social media have significantly changed the way marketers reach and resonate with consumers. A recent Facebook-sponsored study by IDC demonstrated the enormous power, persuasion, and promise of social media marketing and these high-tech mobile tools. Marketing expert Heidi Cohen summarized these powerful statistics to help marketers make the smartest moves in the dynamic mobile arena.
Now more than ever, people are constantly connected to their smartphones. In fact, approximately 80% of respondents keep their phones within reach for about 22 hours per day and 25% can't recall a time when their phone wasn't nearby. Their top activities include email, browsing the Web, using Facebook, getting directions, and playing games. And 80% say they use their phones within fifteen minutes of getting up in the morning, with more than 40% literally using their phone as an alarm clock.
While weekends generate the highest levels of engagement, people report using various social media all day long doing numerous activities related to both work and play. Socially speaking, most people connect most often with friends, followed by their partner, spouse or girlfriend/boyfriend and other relatives, and women use social media more often than men to connect with family members.
Interestingly, almost half of smartphone users feel most connected when sending a text or message, which outnumbers the 43% who feel closer when they talk on the phone, and 40% who prefer engaging on Facebook. Despite the closeness they reported feeling on the phone, 84% of their time is devoted to texting, email, and social media instead of direct calls.
Seventy percent of smartphone owners use Facebook, with 61% visiting every day, followed by Twitter and LinkedIn. During the average week, respondents said that approximately one-quarter of their mobile time is devoted to Facebook communication, averaging 13.8 sessions each day that last almost two-and-a-half minutes each. Their main activities relate to browsing content to stay up-to-date with their social media connections. More specifically, people tend to check their personal timelines and reply to posts or comments several times per day. They also frequently look for mobile apps and play games.
Marketers need to be aware of these tendencies to only spend brief spurts of time on Facebook and to focus on the timeline. These findings indicate that their marketing content should be displayed in quick-to-read snippets that are compelling enough to stand out from the constant clutter.
These numbers provide important insight for brands using Facebook in their social media marketing strategies. The fact that so many people use their mobile devices to view social media content should guide the development of content and emphasize the need for more mobile-centric social media efforts.
Leverage the latest data on Facebook and mobile marketing to boost your business. Contact MDG.
MDG is a full-service advertising agency and one of Florida's top social media marketing companies. With offices in Boca Raton, FL and New York, NY, MDG specializes in developing integrated 360° marketing solutions that give clients a competitive advantage. Our core capabilities include branding, logo design, digital marketing, print advertising, mobile marketing, email marketing, media planning and buying, TV and radio, outdoor marketing, online video, website design and development, content marketing, social media marketing, and search engine optimization (SEO). To stay on top of the latest trends in social media and mobile marketing, contact MDG. or visit www.mdgsolutions.com.