Fifty Shades of Grey Marketing Strategy Positions Novel as Fiction Phenomenon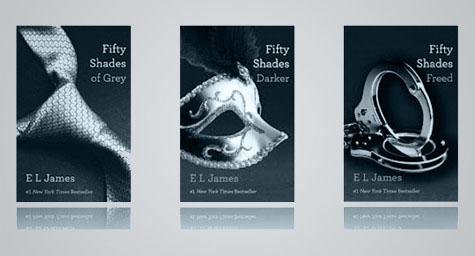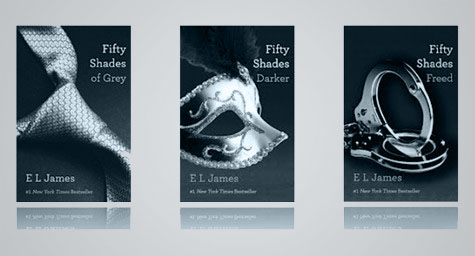 Editor's note: The following content has been updated for 2018.
The Fifty Shades franchise is now a global book, movie, and merchandising phenomenon that has grossed more than $1.3 billion from the films alone.
How did it get there? It all started with an extraordinarily smart marketing strategy for the initial novel. Specifically, as MarketingWeek.co reported, the publishers opted to promote the book as a much-loved discovery instead of a risqué read.
While the sexual storyline would seem to have been the most powerful angle, the savvy marketers realized that positioning the book as a buzzed-about story would appeal to a wider audience.
"Our marketing has not been about sex at all, it has been about the discovery of a book that everyone is talking about," Laurence Festal, deputy marketing director at Cornerstone Publishing, told MarketingWeek.co.
How did they build buzz? First, the publishers focused on promoting the novel as a recommendation from millions of fellow readers since that is often the way that consumers select books.
The publishers also wisely leveraged digital marketing and social media with great success to build word-of-mouth.
In the early stages of marketing, publishers took a unique approach by conducting research on social media sites to determine the types of audiences that were talking about the book in chat rooms. This research revealed that women aged 35 and over were the primary market and that most of them discussed the romance and relationships in the novel rather than its sexual nature. The publishers also realized that Facebook was where people gathered after reading the first work, Shades of Grey, while Twitter was where they commented after finishing all three stories in the book. This insight drove the direction of the entire marketing campaign and would not have been possible without the direct feedback gleaned from social media.
As a result of this research, the marketers created a fan hub on Facebook where book lovers could share their views and publishers could join in on their conversations with exclusive information about the novel. Interestingly, 44 percent of Facebook followers actually commented whenever the publishers posted an update. The publishers also relied on Twitter as a place where book advocates and influencers could spread the positive word-of-mouth about the trilogy.
Clearly, this social media strategy proved extremely successfully and led to the books — and later the movies — to becoming massive hits. It shows that a savvy, and perhaps counter-intuitive, approach can have a big payoff.
To learn more about the latest trends in social media strategies and digital marketing, contact MDG today at 561-338-7797, or visit www.mdgsolutions.com.
At MDG, a full-service traditional and digital marketing agency with offices in Boca Raton, FL and New York, NY, our 360° marketing approach uses just the right mix of traditional and online media to reach your marketing goals. While some industries may fare better in print and others online, we strive to create a balanced approach where traditional and digital marketing efforts support each other and your marketing message is tailored to the medium. To stay on top of the latest trends in digital marketing, contact MDG today at 561-338-7797 or visit www.mdgsolutions.com.