Five Challenges for Tomorrow's Global Marketing Leaders | Digital Marketing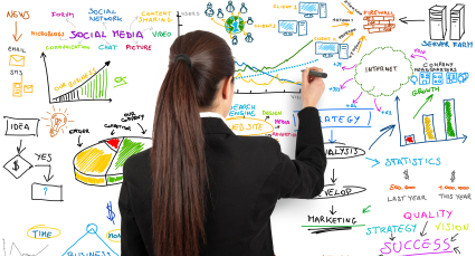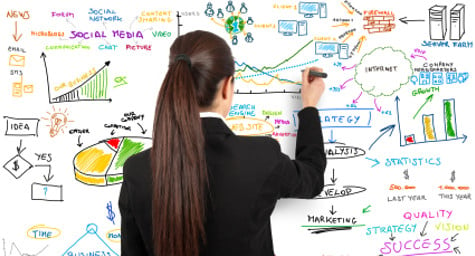 The rise of the global consumer and the explosion of disruptive digital technologies have refined virtually every aspect of marketing for CMO-level professionals. In fact, only 15 percent of senior marketers feel confident dealing with the modern-day consumer and less than 10 percent think that agencies are properly supporting their brands, according to the recent CMO Global Marketing Readiness Study from SapientNitro. This six-month analysis of 114 CMOs revealed their following five main global marketing challenges, which Forbes.com profiled in detail.
1. The Development of Disruptive Digital Technologies – Today's consumers crave digital, social, and mobile experiences, yet the study showed that only 20 percent of CMO-level professionals feel extremely knowledgeable about these online innovations. Despite their uncertainty, CMO marketers will need to invest in these disruptive digital technologies on a global scale while remaining aware of local market specifications. They will have to grasp this delicate global-local balance and incorporate more disruptive technologies and social media-centric personalized marketing initiatives in order to keep their brands competitive.
2. The Lure of Localization – At the same time that consumers are expanding their global networks, they are also rediscovering their local cultures. The study showed that three-quarters of senior marketers view this dual focus as a challenge to campaign development. To handle this situation, these marketers will need to explore digital platforms that provide a multi-channel, multi-disciplinary approach to organizational design and digital marketing development.
3. The Growth of Globally Connected Consumers – The challenge of global marketing has been to provide locally relevant messaging to consumers with a growing inclination to share them with their worldwide. As a result, CMO marketers are faced with the difficult task of combining their local, regional, and global campaigns into one cohesive and compelling marketing message.
4. The Mystery of Multi-Channel Marketing – CMO marketers are perplexed by multi-channel initiatives because they require the need for investments in digital experiences that simultaneously target the larger global audience and the individualized local market. The only way to handle this hurdle is to focus on the greater global benefits and shift from single-channel campaigns to a more multi-faceted, multi-channel approach.
5. The Overlap of Organizational Departments – With more than half of respondents citing the increasing difficulty of coordinating between traditional and digital marketing departments, it appears necessary to develop strategies that mix the tactics of a traditional marketer with the knowledge of more digital marketing-minded colleagues. This is the only way to pursue the global consumer on every possible promotional level.
Looking forward, brands need to create solid global marketing initiatives in order to be poised for growth and success. CMOs must face their marketing challenges head-on and develop a global mindset that allows their brands to stay competitive in today's ever-evolving global marketplace.
To learn more about the latest trends in digital marketing, contact MDG today at 561-338-7797, or visit www.mdgsolutions.com.

MDG, a full-service Florida advertising firm with offices in Boca Raton and New York, NY, specializes in developing targeted Internet marketing solutions, exceptional creative executions and solid branding and media buying strategies that give clients a competitive advantage. Our core capabilities include branding, logo design, creative, digital marketing, print advertising, mobile marketing, media planning and buying, TV and radio, Web design and development, content marketing, social media marketing, and search engine optimization (SEO).
Read more at Forbes.com.