Five Strategies for Promoting Your Online Video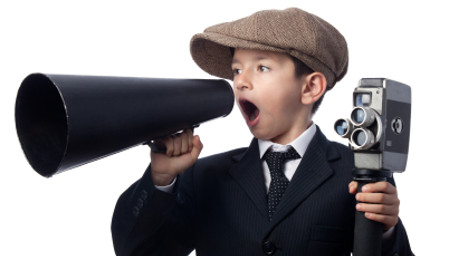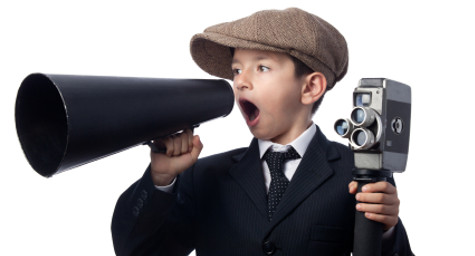 When it comes to why a video goes viral, there's no exact answer. It seems that all viral videos possess some elusive quality that makes viewers want to watch them over and over, and then share them often. While the secret to viral marketing success remains a mystery, there are certain ways to build the buzz for a video and maximize its potential for sharing. MarketingProfs.com offered the following suggestions for increasing a video's viral marketing value.
1. Create a Compelling Video – Viral videos offer something of value to viewers, so think about why people choose to watch them. Many enjoy videos for their entertainment value, so perhaps a humorous approach would be best. Others watch videos for their information, which is why how-to and helpful videos prove popular. Some people are drawn to videos related to timely topics or pop culture, so these are two additional angles to consider. Above all, keep the video short since the average length of a watched online video is less than three minutes and the average attention span is only eight seconds.
2. Promote It to Current Contacts – Spread the word to every one of your clients, contacts, and email recipients by sending an e-newsletter that promotes the video. It can be challenging to embed the video directly into the email, so it's smarter to include a thumbnail of the video that links to its location on a custom website landing page. To maximize its distribution to company contacts, encourage employees to add a video link within their email signatures.

3. Make It Simple to Share – The easier the video is to share, the more likely it is to be shared. Select a variety of video platforms, such as YouTube, Vimeo and Wistia, as well as all relevant social media networks. Most importantly, check that the embedding or sharing options are enabled to ensure optimal viewing and further increase its sharing potential.
4. Optimize It for Search – The savvy use of search can go a long way toward helping your video get found by viewers. There are three primary ways to boost its search engine exposure. First, give each video a keyword-optimized title tag and description. Next, create a specific website landing page that displays all of your videos. Finally, designate an individual page for each video that includes a transcript of the video's audio portion.
5. Make a Master Plan for Social Media Sharing – It can be surprisingly simple to share a video across various social media networks, but it demands a plan for promotion and coverage. Begin with the popular platforms of Facebook, Twitter, YouTube and LinkedIn, and then brainstorm creative ways to gain additional social media exposure. If the video refers to a specific company or certain people, send the video to everyone mentioned. If acquaintances had ever asked about the video's topic, send them an email or tweet about it to see if their interest remains. Taking some time to think about every possible social media outlet can result in broader distribution and greater sharing.
Despite the strongest and savviest promotion, there is no guarantee that a video will go viral. Yet these five strategies can maximize its potential to be seen and shared by an enormous audience.
To discover how online video can improve your social media marketing results, contact MDG today at 561-338-7797, or visit www.mdgsolutions.com.
MDG, a full-service Florida advertising firm with offices in Boca Raton and New York, NY, specializes in developing targeted Internet marketing solutions, exceptional creative executions and solid branding and media buying strategies that give clients a competitive advantage. Our core capabilities include branding, logo design, creative, digital advertising, print advertising, media planning and buying, radio and TV advertising, online video advertising, Web design and development, email marketing, social media marketing and SEO.
Read more at MarketingProfs.com.