Five Things You Should Know About Advertising to Millennials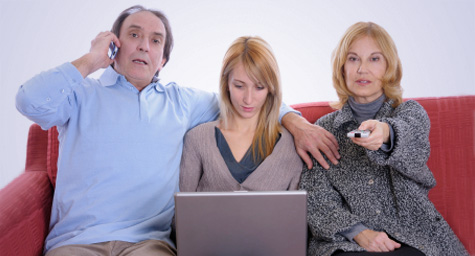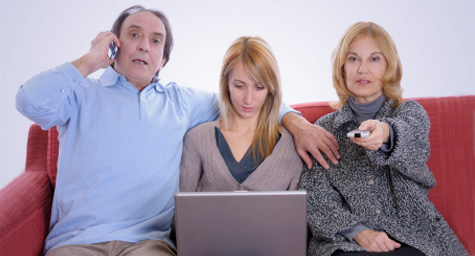 A recent comScore white paper revealed that millennials don't respond to ads in the same ways as previous generations. AdAge.com highlighted the top five findings of this fascinating analysis based on nearly 1,000 TV tests and 35 digital advertising tests.
1. Millennials Respond Less to TV Ads – Television commercials do not hold as much power with millennials as they did with previous generations. Still, this generational gap seems to be smaller than it was approximately 25 years ago.
2. Millennials May Respond Less to TV Ads, But Remember Them Longer – While television ads may make less of an immediate impact on this younger generation, more millennials than Baby Boomers can recall these commercials three days later. Some blame the fading memories of the elders, but this is still a notable finding.
3. Millennials Respond Equally to Digital Ads – Overall, there is very little difference in how the generations responded to digital advertising. This was the first time that comScore included digital ads in its analysis since this form of media has only recently gained mainstream acceptance.
4. Millennials Are More Engaged in Media of All Kinds – According to the research, the engagement scores of millennials are more than 10 percent higher than Baby Boomers for television programming and more than 20 percent higher for digital media.
5. All Generations Respond to the Same Advertising Methods – There is no generation difference in the factors that influence ad response. The most effective elements in television ads continue to be brand differentiation, competitive comparisons, information about new products or features, and claims of superiority. There are also advantages to showing the product, the brand, or logo longer.
Millennials have a unique set of traits and tendencies, so advertisers must understand what really reaches and resonates with them in order to get the greatest response to their advertising.
At MDG, our 360° marketing approach uses just the right mix of traditional and online media for your brand. While some industries may fare better on TV and others online, we strive to create a balanced approach to media planning where digital and traditional marketing efforts support each other and your message is tailored to the medium. If you're interested in implementing a digital media strategy that will expose your brand to a new demographic and increase sales, contact MDG today at 561-338-7797 or visit www.mdgsolutions.com.
MDG, a full-service Florida advertising agency with offices in Boca Raton and New York, NY, specializes in developing targeted Internet marketing solutions, exceptional creative executions and solid branding and media buying strategies that give clients a competitive advantage. 
Our core capabilities include  branding, digital marketing, media planning and buying, TV and radio advertising, customer relationship management, video marketing strategies, inbound marketing programs, Web design and development, email marketing, infographic design, social media marketing, local search and SEO. View MDG's creative marketing portfolio.
Read more at AdAge.com.