Five Ways To Retain Brand Consistency Across Social Media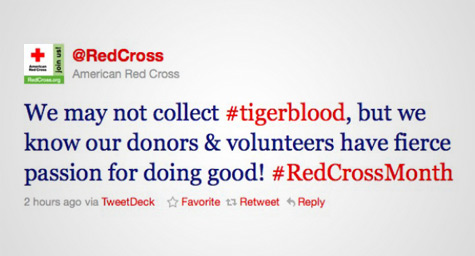 Social media has its rewards, but it also has its risks in regard to maintaining the consistency of your brand image. Mashable.com has compiled the insight of branding experts on upholding brand consistency with every text and tweet.
1. Find Your Brand Voice – You must decide what your brand stands for before you can promote it on a social media scale. "You need to find a mission, principles and a standard for what drives your brand," says Michael Sunden, director of the New York office of branding firm Landon Associates. Determine your brand's personality traits, its purpose and its promise, then make all of your communications reflect that image.
2. Invite Conversation and Commentary – The Internet opens the door to user endorsement and encourages people to voice their opinions, both positive and negative. "If people know what your brand 'means' to them, and they witness positive actions and have positive experiences with the brand, then they can talk about you in a way you never could," says Sarah Hofstetter, senior vice president, emerging media and brand strategy at digital agency 360i. If the talk turns negative, it's vital to set the record straight in order to support an open and honest dialogue with consumers.
3. Aim For Cohesion Instead Of Consistency – Consistency means sticking to a rigid brand image, while cohesion offers a brand the flexibility to adapt their message around a principle or promise. Establishing cohesion lets brands customize their message for various mediums to better resonate with audiences and better communicate their overall image.
4. Understand Your Audience – Social media offers an abundance of information about a brand's target demographic. This valuable data can be used to develop a content strategy. This approach is often used by companies in trouble, such as when Starbucks started losing momentum and the company launched a website for consumers to submit ideas for improving the brand. Not only did this give customers a voice, but it also gave Starbucks the insight into what their audience wanted so they could better the brand and their business.
5. Stay Timely And Topical – While promoting your brand is your top priority, it's helpful to occasionally shift gears and address the news of the day. This makes your brand more relevant and shows you relate with consumers. Just be careful about taking on controversial topics since senseless comments can rally the wrath of social media.
With these five expert strategies, you'll be able to maintain brand consistency on every social media stage and page.
MDG, a full-service Florida advertising agency, with offices in Boca Raton and New York, NY, specializes in developing targeted Internet marketing solutions, exceptional creative executions and solid branding and media buying strategies that give clients a competitive advantage.Our core capabilities include print advertising, branding, logo design, creative, digital marketing, media planning and buying, TV and radio advertising, public relations, Web design and development, email marketing, social media marketing and SEO. View MDG's creative marketing portfolio.