Florida Artists Take Their Place In The Sun At The Boca Raton Museum Of Art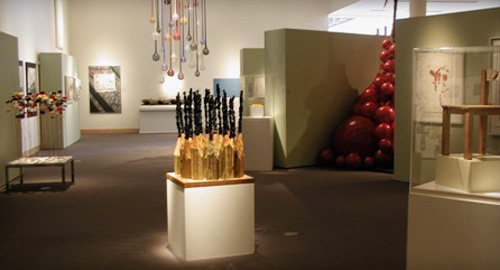 Discover the hottest artistic talents under the Florida sun as the Boca Raton Museum of Art presents the 59th Annual All Florida Juried Competition and Exhibition from June 22nd through August 8th.  As the state's longest-running annual juried competition, this event has introduced the works of thousands of Florida artists over its fifty-nine year history.
To celebrate the opening of the competition, the Museum is hosting a private Members Opening Reception on the evening of June 22nd. Museum members and their guests are invited to enjoy the anticipation and exhilaration as Florida artists anxiously wait to be recognized and realized by the larger artistic community.
The Museum is proud to support the creativity and careers of Florida artists by exhibiting their work throughout the 59th Annual competition, as well as year-round through its professional Artists' Guild, studio art school, annual outdoor art festival and many other programs designed to foster Florida's artists and strongly promote the state of the art today.
For more information, call 561.392.2500 or visit www.bocamuseum.org
MDG handles all creative advertising, online marketing, collateral design, transit advertising and media buying for this enriching, non-profit cultural institution in Boca Raton, Florida
Michael Del Gigante is president and executive creative director of MDG in Boca Raton, Florida. MDG is a full-service South Florida advertising agency, with offices in Florida and New York, that specializes in developing targeted internet solutions, exceptional creative executions, and solid branding and media buying strategies that give clients a real competitive advantage. For more information Contact MDG.