Follow Instagram's "Brand" New Video Advertising Following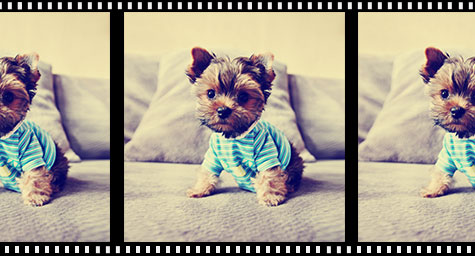 Instagram is making a play for ad revenue with its recent move into video advertising. The Facebook-owned photo-sharing site just launched its video ad program at the end of last month, but already has deals with big brands like Disney, Activision, Banana Republic, Lancome, and CW. The social media site plans to roll out these new 15-second auto-play video ads over the next few weeks. Adweek.com posted more on how marketers and brands can use Instagram's new video ads to improve a brand's image.
Just like with its static image ads launched last year, Instagram is using an extremely hands-on approach with its video advertising. The company insists on working closely with brands and reviewing all clips to ensure that their content is fresh, fun, and fit for the photo platform. Rather than accept repurposed TV commercials, Instagram expects brands to create content that's relevant to its format and followers. And the targeting of video ads on Instagram lets marketers reach people by age, gender, and country.
After all, video has become a key component in mobile advertising. Instagram's rivals have recently rolled out video ad formats, so the company had to follow this digital ad evolution.
Instagram is already showing and sharing positive performance results, with all initial ad testing reporting large increases in brand awareness and ad recall. In addition, its current brand partners are proud to be first in this video venture and believe it will boost their brand image as innovators.
These brand partners are leveraging Instagram's video value in different ways:
Disney is building up big buzz for its Big Hero 6 movie by showing characters taking silly selfies.
Activision is playing up its "Call of Duty: Advanced Warfare" video game by sharing a 15-second clip from a longer live-action video. The company expects the ad to initially reach two million users, increasing to millions more from likes and shares that will drive traffic to the video on Facebook.
Banana Republic is posting a behind-the-scenes peek of its holiday collection via video flips through its fashion illustrations in fast-motion.
Lancome is promoting its latest fragrance and mascara.
CW is previewing its series, The Flash, by featuring a short clip of airplane passengers on the runway who view the show's fast-as-a-flash hero racing running by.
"Our audience is becoming increasingly mobile-centric, and Instagram is a mobile-centric platform," said Jonathan Anastas, head of digital and social media at Activision. "So it's an important part of the marketing mix."
See how online video advertising can build buzz and business. Contact MDG.
MDG, a full-service advertising agency with offices in Boca Raton and New York, NY, is one of Florida's top branding firms. MDG's core capabilities include print advertising, direct mail marketing, branding, logo design, creative, digital marketing, media planning and buying, radio and TV advertising, Web design and development, online video advertising, email marketing, content marketing, social media marketing, and SEO. To learn about the latest trends in advertising and branding, contact MDG.