Food for Thought: Chipotle Spices Up Its Cups and Bags with Short Stories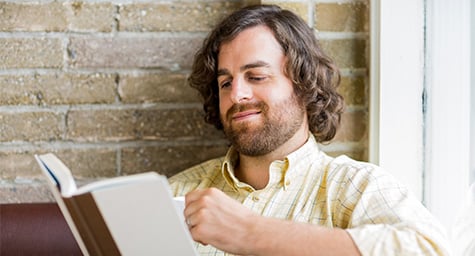 Chipotle is adding "food for thought" to its menus by featuring short stories by ten best-selling writers on its paper cups and bags. The short stories will be written by renowned authors, screenwriters, and actors. The stories will be served up in short order at less than 250 words each in an effort to give quick-service diners a quick read in their day. BusinessInsider.com reported on the novel marketing strategy to explain why Chipotle will use its packaging to feed its need for a branding boost.
The storytelling series is the vision of New York Times best-selling author Jonathan Safran Foer, who came up with the concept years ago while enjoying a burrito, but feeling bored because he had nothing to read. He later sent an email to Chipotle CEO Steve Ells describing his idea of giving patrons something creative to chew over while they chewed on their burritos.
Mr. Ells loved this idea of adding entertainment and enlightenment to the Chipotle eating experience. Soon after, Chipotle partnered with Mr. Foer and rolled up his idea into the "Cultivating Thought" author series.
Writers for the series will include Pulitzer Prize-winning author Toni Morrison, Golden Globe-nominated writer/director/producer Judd Apatow, Emmy-winning actress/comedian Sarah Silverman, New York Times best-selling author Michael Lewis, and Pulitzer Prize-winning author Sheri Fink, among others.
In addition to providing patrons with a moment of thoughtfulness in their day, the series is a way for Chipotle to take a bite out of the competition and further distinguish the brand from others in the highly competitive quick-service industry. It also complements the company's mission to open people's minds and redefine the integrity of fast food. And adding these entertaining elements to the packaging required minor cost to make a major impact.
Chipotle plans to roll out the new packaging soon and may even refresh the stories every few months if the series appeals to the tastes of its customers.
Get a look at the latest in package design and print advertising. Contact MDG today at 561-338-7797 or visit www.mdgsolutions.com.
MDG is a full-service advertising agency and one of Florida's top branding firms. With offices in Boca Raton and New York City, MDG's core capabilities include branding, logo design, package design, print advertising, digital marketing, mobile advertising, email marketing, media planning and buying, TV and radio, outdoor advertising, newspaper, video marketing, Web design and development, content marketing, social media marketing, and SEO. To discover the latest trends in advertising and branding, contact MDG today at 561-338-7797.