Ford Puts the "Mobile" into Its Automobile Print Brochures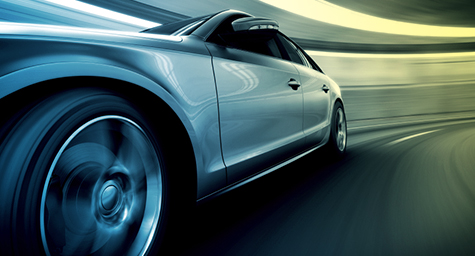 Ford is revving up its dealership print brochures with high-performance mobile features. The automaker is adding dynamic digital watermarks to 10 of its vehicle brochures in collaboration with Latcha+Associates and Digimarc. This national initiative is designed to digitally hype the hot new features of the cars and help consumers find their ideal model. MobileMarketer.com offered a look under the high-tech hood to show how Ford is merging mobile and print to wow would-be car buyers.
"What we wanted to do was bridge the print world and the mobile world in a way that would bring to life some stories that are told in the print world," said David Latcha, owner and founder of Latcha+Associates. "That was one of the big pieces of the strategy and how can we help people experience these vehicles without being behind the wheel."
Consumers can access the digital dazzle by downloading the free Digimarc Discover mobile app, which is available in Apple's App Store and Google Play.
Ford is rolling out mobile models of its 2014 brochures for 10 different vehicles, including the Edge, Explorer, Escape, F-150, Fiesta, Flex, Focus, Fusion, Mustang and the Transit Connect van. Each of the brands has a different brochure strategy to highlight the flash and the function of each vehicle.
For example, the Mustang's muscle is flexed and flaunted in digital watermarks that let consumers feel like they're behind the wheel. The Mustang brochure features 12 mobile calls-to-action, including one near the back of the brochure that shows the car's available colors. Consumers can activate the mobile features by holding their mobile device about six inches above the print page with an open Digimarc app. They can also share the brochure content on Facebook, Twitter, and email.
Ford is planning to distribute about 1.5 million of these print brochures to dealerships nationwide. They'll promote these mobile-minded brochures through internal communications and the press, as well as a special sheet that explains the concept to dealers. They will also urge dealers to download the Digimarc app so they're able to personally show prospective buyers how to use the mobile features.
The rollout is still in its earliest stages, but results already show that consumers are spending large amounts of time with the brochure content. The average iPad user is spending 14 minutes with the Mustang brochure, while the typical iPhone user is scanning for seven minutes.
"It is an innovative technology that speaks to what Ford is trying to portray themselves in as being an innovative company," according to Mr. Latcha.
Such dynamic digital technology, like digital watermarks and augmented reality, is rapidly advancing the state of print advertising. It's ideal for brands seeking fresh new ways to merge their mobile and digital efforts and truly distinguish themselves as virtual visionaries.
Discover the marketing magic of mixing media. Contact MDG today at 561-338-7797, or visit www.mdgsolutions.com.
MDG is a full-service advertising agency and one of Florida's top creative ad agencies. With offices in Boca Raton, FL and New York, NY, MDG's core capabilities include branding, logo design, digital marketing, print advertising, mobile marketing, email marketing, media planning and buying, TV and radio, outdoor, newspaper, video marketing, Web design and development, content marketing, mobile marketing, social media marketing, and SEO. To stay on top of the latest trends in marketing and advertising, contact MDG today at 561-338-7797. To learn more about how print advertising and digital marketing can enhance each other, check out "Harmonizing Print Advertising and Digital Marketing."