Forecast is Bright for Affluent Summer Travel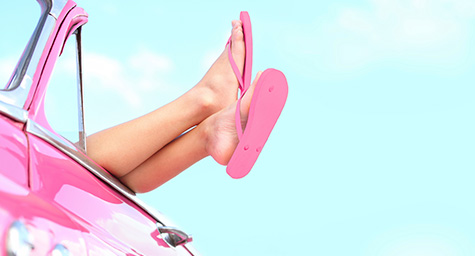 More and more affluent travelers have warmed to the idea of taking a trip this summer. In fact, their interest in summer vacations has reached a record high, according to Media Post's summer travel outlook. A whopping 72% of ultra affluent and 63% of affluent travelers are planning a trip this summer. This rise in affluent interest in travel was attributed to the stronger U.S. economy and the ongoing trend toward experiences. MediaPost.com featured details on how more upscale travelers will get away in style this summer.
A Rich Variety of Vacations
Affluent audiences are planning all types of travel experiences this summer, such as:
47% will take family vacations.
42% will spend time with family and friends.
37% will go on beach vacations, which have traditionally been the most popular vacation.
28% will visit national parks or forests, which is twice as high as two years ago.
Prosperous Times Leads Travel to Prosper
With 50% of affluent audiences feeling optimistic about the U.S. economy, they are more inclined to spend on travel and more open to exploring new travel experiences. This experiential focus is driving travelers to discover new places and pursue new interests to turn a trip into a personal pleasure.
As signs of these times, 79% of today's affluent travelers prefer a luxury experience over a luxury item. And 70% of these travelers say they're making more of an effort to enjoy their leisure time.
A Wealth of Opportunities for Brands
Hospitality brands like hotels and airlines will certainly benefit from this growing interest in affluent travel. Yet it should also helps other industries like dining, entertainment, apparel, art, and more, which are also a part of the travel experience. With summertime on the horizon, these brands had better prepare for a sizzling summer of business that continues for seasons to come.
Discover smart strategies for hospitality marketing. Contact MDG.
MDG, a full-service advertising agency with offices in Boca Raton and New York, NY, is one of Florida's top hospitality marketing companies and branding firms. MDG's core capabilities include advertising, branding, logo design, creative, infographic development, digital marketing, creative media planning and buying, radio and TV advertising, website design and development, email marketing, mobile marketing, content marketing, social media marketing, and SEO. To stay on top of the latest trends in hospitality marketing and advertising, contact MDG.