FOX Sells Out TV Super Bowl Ads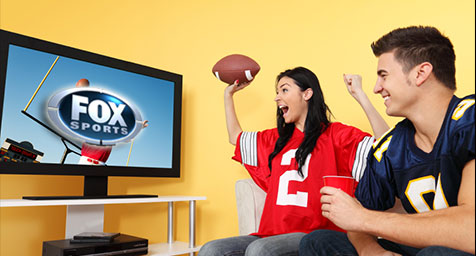 FOX Sports' TV advertising inventory for the broadcast of Super Bowl XLVIII is officially sold out, one month earlier than last year's game.
Forbes reports the projected cost of a 30-second spot was $3.8 million, while CNN says some spots sold for up to $4.5 million, which would break last year's record of $4 million for a 30-second ad.
The broadcast, which will air on Sunday, February 2, will incorporate ads from 43 advertisers, including Anheuser-Busch, Butterfinger, Chevrolet, Doritos, GoDaddy.com, Hyundai, Intuit, Jaguar, Mars, Oikos, PepsiCo, GM, and Wonderful Pistachios.
The TV commercials will range from traditional 30-second and 60-second spots to longer 90-second and two-minute formats.
In an interview with The New York Times, Neil Mulcahy, executive vice president for sales at FOX Sports, cited a resurgence in automobile advertising as a major source of sales, saying: "Certainly, the autos embraced [the Super Bowl]. All the car companies are back."
As Forbes notes, the strong demand for Super Bowl TV advertising reflects the fact that the event is one of the last remaining ways for advertisers to reach a mass audience. Last year, Super Bowl XLVII on CBS averaged 109.2 million viewers, ranking as the third most-watched television event in U.S. history. The most-watched program in U.S. television history was the 2012 Super Bowl.
While the in-game TV ads spots are sold out, FOX says brands hoping to reach the Super Bowl audience still have options. The pre-game broadcast on FOX Sports 1 has inventory available, as do the network's digital platforms.
Keep up what's new and news in creative TV advertising. Contact MDG today at 561-338-7797 or visit www.mdgsolutions.com.
MDG, a full-service advertising agency with offices in Boca Raton and New York, NY, is one of Florida's top creative ad agencies. MDG's capabilities include print advertising, branding, logo design, creative, digital marketing, media planning and buying, radio and TV advertising, Web design and development, online video advertising, email marketing, social media marketing, and SEO. To stay on top of the latest trends in TV advertising, contact MDG today at 561-338-7797 or visit www.mdgsolutions.com. To see some of the TV ads that have changed the game of Super Bowl marketing, take a look at "12 Ads That Changed Super Bowl Marketing."