Freeing Ford's Logo from Debtor's Prison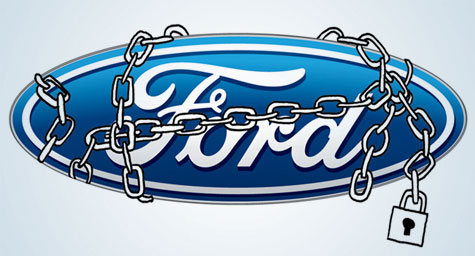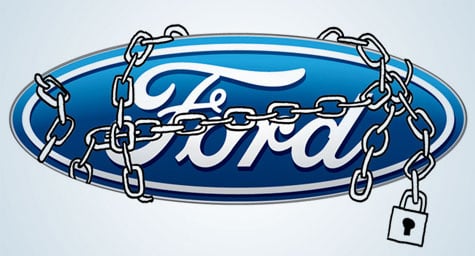 When Ford Motor was on the brink of bankruptcy six years ago, the only way the company could survive was by securing a $23 billion loan that required the fabled Ford logo as collateral. It was a heartbreaking exchange for Bill Ford, executive chairman and the great-grandson of founder Henry Ford, yet it was a move that ultimately saved the automaker and spared the company from the bailouts, bankruptcies, and billion-dollar losses that befell Chrysler and General Motors. Today, Ford has almost finished paying off that lifesaving loan and is moving closer and closer to reclaiming its lost logo. Businessweek.com reported on how Ford has worked its way back to recouping its image, its business, and its logo.
Following its acceptance of the loan in 2006, Ford continued to be hit hard by a struggling economy and high gas prices that resulted in a $14.8 billion dollar loss in 2008. As a result, Ford eliminated its Mercury models and introduced more fuel-efficient vehicles that led to a profit of $6.6 billion in 2010. The company's upswing continued with a $20.2 billion profit in 2012 as executives vowed to create 12,000 new jobs and invest billions of dollars in plant improvements.
Now, Ford has repaid $21 billion dollars of its loan and recently regained its investment-grade credit rating. The company will recover all of its major assets surrendered as collateral as soon as they earn one more investment-grade credit rating. This includes the famous Ford logo.
"Getting the blue oval back has been a huge rallying cry," said Neil Schloss, Ford's treasurer. "And one that we all feel emotionally connected to."
The logo has always had extremely personal value to the Ford family because it first appeared on the nose of Henry Ford's new Model A in 1927. Over the years, a legend arose that it was based on Mr. Ford's signature, yet it was actually created by one of the company's draftsmen and was so similar to Mr. Ford's penmanship that it gave the appearance that the founder was personally signing each car.
The legendary oval had its share of controversy over the years as leadership changed hands numerous times. The emblem was replaced simply by the Ford name in the late 1940s, yet was brought back to mark the company's 75th anniversary in 1978. Sadly, the oval was removed again in 1999 and replaced with the script spelling of Ford Motor Co. to give the brand a more luxurious image. When leadership was reclaimed by the Ford family in 2001, one of their first decisions was to place the original blue oval back on the front of Ford's headquarters.
While the company may have briefly lost its value, its legendary logo has always retained it, and each day brings Ford closer and closer to reclaiming this priceless treasure.
To learn more about the value of logo design, how it positions your brand, and what strong brand development can do to increase your company's marketing success, contact MDG today at 561-338-7797, or visit www.mdgsolutions.com.
Read more at Businessweek.com.