Gain the Power to Reach the Empowered African-American Woman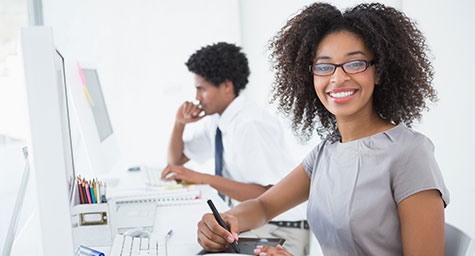 The African-American woman is a force to be faced. Nielsen reports that she is ahead of the trends and the head of her household, a leader in business and a light in the community. Her insight and intellect provide a progressive perspective on diversity in advertising and strong opinions on the products, companies, and brands she buys. African-American women are a mighty market and they offer outstanding opportunities for brands of all kinds. This demographic is so dynamic that Nielsen conducted an in-depth study on their purchases and preferences to help brands better understand how much these women are worth. MediaPost.com featured the findings on the values they hold and the values they seek.
Disposition on Diversity in Advertising
According to the study, the African-American woman appreciates diversity in the advertising of many industries, especially those of a personal nature. The survey shows where diversity matters on the following matters:
82% of African-American women place a premium on healthcare messaging diversity
77% focus on food marketing messages
Three-quarters value variety in fashion, media, finance, and shopping ads
Approximately 70% believe ads for autos, insurance, and travel demand diversity
Only 44% feel beverage and liquor marketing demand diversity
Stand on Shopping & Spending
As more and more African-American women have become the heads of their households, they have become extremely empowered with their spending and saving decisions. They are mindful of their money, yet appreciate luxury and are willing to spend for the products they think are worth it. Their shopping habits reveal:
80% believe in being conscious of purchasing decisions
79% must trust a brand to purchase their products
63% are more likely to buy a luxury vehicle in the next year than the general market
40% are more inclined to purchase movie tickets online than the general market
African-American women are twice as likely to shop at Neiman Marcus than the general population
Beliefs & Behavior in Terms of Culture & Community
The African-American woman's attitudes and actions are greatly influenced by her ethnic culture and religion. She prides herself on being engaged in her community in every way, from regularly attending religious services, to supporting local businesses, and sharing her product preferences with friends on social media. Some highlights of her habits include:
62% of African-American women emphasize upholding their ethnic culture
Around 60% strive to support minority businesses and think brands should be community-focused
More than half are more likely to regularly attend religious services
31% are more inclined to pray every day than the general population
The African-American woman is a powerful consumer whose values are driven by her ethnic culture and ethical core. By understanding her beliefs and behaviors, brands and marketers will discover a market of women who are worth winning over.
Discover the latest opportunities in consumer advertising. Contact MDG.
MDG is a full-service advertising agency and one of Florida's top branding firms. With offices in Boca Raton and New York City, MDG's core capabilities include branding, logo design, print advertising, digital marketing, mobile marketing, email marketing, media planning and buying, TV and radio, outdoor advertising, newspaper, video marketing, Web design and development, content marketing, mobile marketing, social media marketing, and SEO. To discover the latest trends in branding and advertising, contact MDG.