GE Proves its Staying Power as a Social Media Powerhouse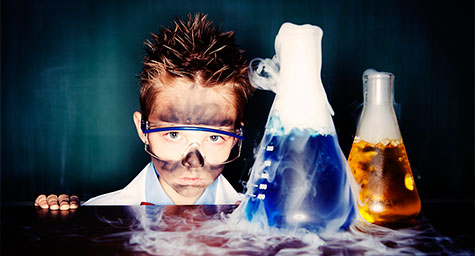 General Electric has been a pioneer of dynamic innovation for more than a century, so it's a natural progression for the technological trendsetter to be one of the earliest adopters of the latest in social media. GE has stayed at the forefront of forward thinking by aggressively exploring the changing media landscape from its first subtle shift from traditional to digital. The company quickly tapped in to the high-tech trend and realized that the way to reach young audiences was through new media. This vision led them to venture into emerging digital directions, including social media, branded content, brand journalism, and progressive platforms. So rather than resting on trusted tradition, GE boldly explored new opportunities and became a notable experimenter in modern-day media. As a result, the company remains a pioneering presence in new media. The Wall Street Journal featured more on how GE's imagination is at work in social media.
Creating Content to Create Connections
From pinning photos on Pinterest to posting images on Instagram, and blogging on Tumblr, GE is actively engaging in all sorts of social media in an effort to engage young and influential audiences. The company believes that constantly creating fresh, fun content and venturing into start-up venues is simply the way to successfully practice journalism in the 21st century.
In fact, GE was one of the first companies to join Vine and posted their very first six-second video the day after it launched last year. The company now has a presence on the platform and posts a series of video clips under a designated headline.
They also collaborate with websites that appeal to younger markets as a way to stay in front of new audiences and increase the odds of their content going viral. For instance, GE has worked with the buzz-breaking website, BuzzFeed, over the years. The company created a quirky list for the pop culture site in 2012, while a BuzzFeed video developer celebrated Inventor's Month by creating a series of videos that ultimately directed viewers to GE's YouTube channel.
Maintaining such a strong social media presence on more than a dozen platforms demands a small team of employees who write articles and manage freelance contributions to ensure that content is continually updated.
Spending Time and Money on Social Media
While the company stays silent on its marketing budget figures, industry analysts speculate the following about their spending:
Data shows that GE spends approximately $162 million a year on traditional media.
Experts estimate that around 40% of the company's media budget is now directed toward digital media efforts.
Research reveals that 37% of GE's marketing spend was allotted for branded content in 2013.
This digital spend is expected to grow.
This Early Adopter Inspires Adoption
The company's enormous social media schedule and willingness to explore new channels have earned the admiration and awe of their corporate colleagues, advertising agencies, and other long-standing companies who have yet to embrace social media.
As a result, GE's reputation for innovation is inspiring other large companies to follow their social lead. According to a recent survey of large companies by Content Council, 80% of respondents projected a moderate-to-aggressive shift toward content marketing this year.
Once again, it looks like GE is leading the way to help others share in the latest innovations.
Stay connected to what's happening in social media marketing. Contact MDG.
MDG is a full-service advertising agency and one of Florida's top branding firms. With offices in Boca Raton and New York City, MDG's core capabilities include branding, logo design, packaging design, print advertising, digital marketing, mobile marketing, email marketing, media planning and buying, TV and radio, outdoor advertising, newspaper, video marketing, website design and development, content marketing, social media marketing, and SEO. To discover the latest trends in advertising and branding, contact MDG.