Get More Green on Black Friday, Compliments of Remarketing Campaigns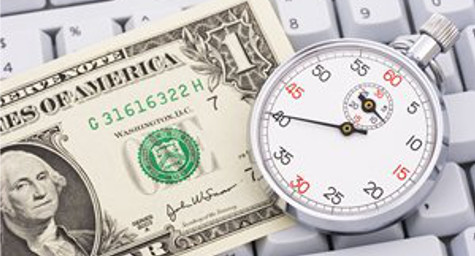 The holiday shopping season begins the weekend of Black Friday through Cyber Monday, but smart marketers have already been putting the finishing touches on their email marketing campaigns in order to leverage their valuable subscriber bases as they vie for their share of the billion-dollar holiday season. Unfortunately, too many marketers think that more emails equate to more sales, but the truth is that the only outcome of email saturation is more "unsubscribes." In contrast, the way to generate greater results is by sending fewer emails. This approach is known as remarketing and it is redefining the way that retailers reach consumers. In fact, remarketing is shown to increase holiday revenue by 15 percent while decreasing the amount of consumer annoyance and abandonment in spades. There is so much money at stake during the holiday season that digital marketing professionals should incorporate this less-is-more approach into their Black Friday/Cyber Monday email marketing campaigns or risk ruining the subscriber relationships they have worked so hard to maintain. For insight on using remarketing to give consumers the best retail experience and get better returns for brands, MarketingProfs.com offered these five helpful holiday hints.
1. Discover Why a Consumer Stopped Shopping – Instead of letting potential customers get away and possibly go to a competitor, make an effort to find out the reasons that they abandoned their shopping experience on your website. Not only can this save countless sales, but it can also re-engage consumers by showing them that their patronage and satisfaction matter to the brand. This can go far in building loyalty, brand advocacy, and positive word of mouth.
2. Create Abandonment Programs That Capture in Both Real-Time and Click-Through – Search remarketing makes it possible to recover up to 60 percent of revenue lost due to abandoned shopping experiences by capturing email addresses in real-time and also having email addresses made visible via email marketing vendors. This information makes it possible to pinpoint any glitches in the e-commerce system and allows retailers to directly contact consumers in order to address the reason for their interrupted shopping experience.
3. Use Remarketing on Non-Carting Visitors, Too – Many brands have seen great success by remarketing to consumers who had visited their websites but did not make a purchase. When Footwear etc. implemented a remarketing campaign during last year's Black Friday frenzy, the retailer tripled both its standard email open rate and conversion rate while its click-through rate rose 10 times higher than its norm.
4. Distinguish Potential Purchasers – Try resending a remarketing email campaign to non-purchasing website visitors at a different time and with a revised message. The fact that a subscriber responded to the email distinguishes them as a "premium" abandoner who may still be converted to a sale. Retargeting a remarketing campaign often results in higher recovery rates of these "premium" visitors and a better return on the retailer's digital marketing investment.
5. Follow Up with All Audiences Involved in Holiday Shopping Campaigns – Regardless of whether a consumer made a purchase or not, follow up with every consumer who engaged with the website, since it's never too late to make a sale. Consider sending post-Black Friday emails that mention final opportunities to save and see how many people take advantage of the second chance to shop. Some consumers use Black Friday/Cyber Monday to compare prices but ultimately avoid the frenzied crowds, so remember to reconnect with these consumers in order to capture both their attention and their sales at a better time.
Remarketing demonstrates that less can ultimately be more when it comes to email marketing for the Black Friday/Cyber Monday rush. Take advantage of these powerful remarketing and retargeting strategies and discover the secret to taking response, results, and revenue to new holiday heights.
To learn more about leveraging remarketing in your digital marketing strategy, contact MDG today at 561-338-7797, or visit www.mdgsolutions.com.
MDG, a full-service traditional and digital marketing agency with offices in Boca Raton and New York, NY, specializes in developing targeted Internet marketing solutions, exceptional creative executions and solid branding and media buying strategies that give clients a competitive advantage. Our core capabilities include branding, logo design, creative, digital marketing, print advertising, direct mail marketing, media planning and buying, TV and radio, website design and development, email marketing, mobile marketing, social media marketing, and SEO.
Read more at MarketingProfs.com.