Get Set for Google's Update by Making Your Website Mobile Friendly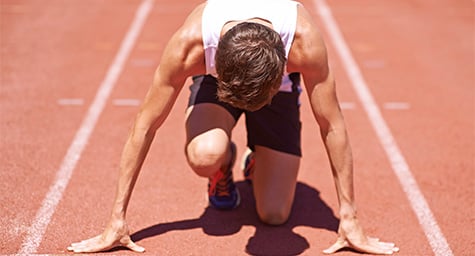 Only 11 days to go until Google updates their algorithm once again, and it should matter to you because it will matter to your business. With the new algorithm, a website's mobile friendliness will rank greatly in its search ranking, so you want to make sure that your website is optimized for mobile viewing to earn an optimal search ranking. But since time is tight, you need to act fast and find out if your site can meet the mobile-friendly demands of the update. Luckily, Hubspot.com offered a helping hand with three fast, friendly, and free tools to test your site's mobile-friendliness factor.
Say Hello to Google's Mobile-Friendly Test
Get Google's approval before the update by testing every website page to see if it passes Google's guidelines. To access the test, simply enter your website's URL into Google's Mobile-Friendly Test. If your page is perceived as mobile friendly, a green banner will appear. If your page requires a friendlier format, Google will indicate that that the web page needs work and offer some reasons why. The most prevalent problems preventing a website from being mobile friendly include:
Text is too tiny
Content is wider than screen size
Links are placed too close for comfortable use
Mobile viewpoint needs adjustment
Welcome the W3C mobileOK Checker
For a much more technical test, try out the mobileOK Checker from the World Wide Web Consortium (W3C). This test provides more technical reviews and recommendations, and then rates faults by severity to let you prioritize what you optimize. This thorough test of mobile friendliness is best for those familiar with the technical sides of their websites.
Meet HubSpot's Marketing Grader
Optimal mobile viewing matters in all of your digital efforts. So maximize your mobile testing by analyzing your marketing efforts while you're testing your website for mobile friendliness. With HubSpot's handy Marketing Grader, you can quickly get an overview of your overall optimization status. Evaluate your SEO, analyze your blog, and assess your social media accounts while checking your site's mobile optimization. To test with this tool, just enter your website's URL and email into the Marketing Grader. The tool will thoroughly analyze your website and reply with a ranking out of 100, which is the optimal score. Meanwhile, your mobile review will provide a view of each page on mobile, along with helpful steps to improve its mobile-viewing value.
Google's new algorithm is coming soon, but is your website going to stand up to its strict mobile-friendliness standards? Try these trusted tests to ensure that your website ranks highly with Google.
Find the top tips in mobile marketing. Contact MDG, an official Google Partner at 561-338-7797 or visit www.mdgsolutions.com.
MDG is a full-service advertising agency and one of Florida's top branding firms. With offices in Boca Raton and New York City, MDG's core capabilities include branding, logo design, print advertising, digital marketing, mobile marketing, email marketing, media planning and buying, TV and radio, outdoor advertising, newspaper, video marketing, responsive website design and development, content marketing, mobile marketing, social media marketing, and SEO. To discover the latest trends in branding and advertising, contact MDG today at 561-338-7797.