Get Your Red Hots…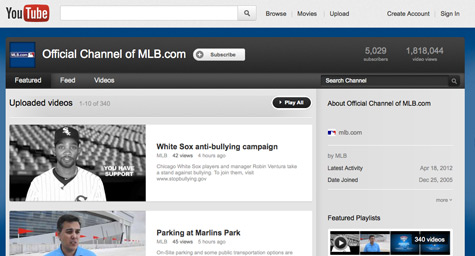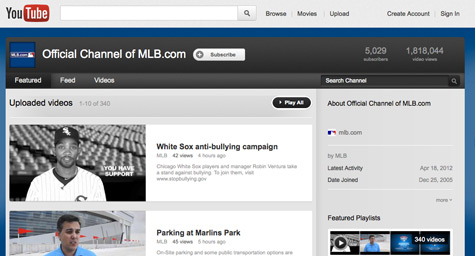 Almost half of U.S. adults call themselves major league baseball (MLB) fans, with 15 percent claiming to be avid fans. These findings are the result of a recent Scarborough Sports Marketing study that examined the current and future fandom of America's national pastime. MediaPost.com reported on the rousing results.
The study revealed there are numerous sports marketing opportunities to transform young fans into lifetime followers since 44 percent of Generation Y are already fans and 13 percent describe themselves as avid fans. Generation Y is the term for the population born between 1977 and 1994, which is incredibly sophisticated, tech-savvy, and resistant to traditional marketing. They are also highly involved in digital activities, such as the Internet and social media, since they've been exposed to them since childhood.
Comparing Gen Y fans to all MLB fans, Gen Y is 37 percent more inclined to own MLB apparel with logos, 30 percent more likely to spend up to $49 for a game ticket, and 12 percent more apt to buy season tickets.
"Generation Y makes up 20% of the American adult population," said Bill Nielsen, vice president of sales for Scarborough Sports Marketing. "MLB teams and advertisers understand how critical it is to continue to reach out to this younger demographic…to build long-term affinity for the sport…"
The report also revealed the digital divide between Gen Y and older MLB fans since younger fans are 84 percent more inclined to tune in to Internet radio and 54 percent more likely to use mobile devices to read the newspaper.
Demographically, the sports marketing study showed that Northern cities were the leading markets for younger MLB fans. In fact, Milwaukee was the top market, followed by Philadelphia, Hartford, St. Louis, Albany, Boston and Cincinnati. Lastly, Gen Y MLB fans are 83 percent more likely to be Hispanic and 23 percent more likely be Black/African American than all MLB fans combined.
To see the sports marketing campaigns created by MDG for the Florida Marlins, visit www.mdgsolutions.com.
At MDG, our 360° marketing approach uses just the right mix of traditional and online media to reach your marketing goals. While some industries may fare better on TV and others online, we strive to create a balanced approach where digital and traditional marketing efforts support each other and your message is tailored to the medium.
Read more at MediaPost.com.