GM Riles Up Corvette Nation with C7 'Vette Video Series [Video]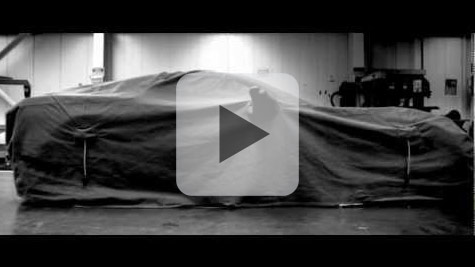 Corvette enthusiasts are wildly passionate about these sleek sports cars, so General Motors revved up their excitement for Chevrolet's new C7 Corvette with a series of teaser videos in advance of the C7's unveiling at last month's Detroit auto show. Rather than proudly parading the new model, the videos only gradually revealed the slightest details about the highly anticipated sports car. Naturally, these videos drove Vette fans into a frenzy and built even more buzz over their final debut. To understand why GM chose to taunt rather than flaunt, TheDetroitBureau.com offered a closer look at the Corvette video campaign.
The first video begins with the car hidden beneath a loose cover that barely hints of its sleek style. It continues with brief glimpses of the Corvette's body via clay modeling and wind-tunnel images, along with a short commentary by Corvette designer Kirk Bennion. At only 47 seconds, the video barely hints of the car's appearance.
The second in the series displays a driver wearing a fire suit as he walks toward the car with a helmet on the roof.
These sly videos may not show the car in its sizzling glory, but they certainly got a fiery response from 'Vette fanatics who could barely handle these teasing peeks. By doing a slow reveal of this fast machine, General Motors swiftly accelerated awareness and anticipation for their coveted new car.
To incorporate creative videos into your digital marketing strategy, contact MDG today at 561-338-7797 or visit www.mdgsolutions.com.
MDG, with offices in Boca Raton, FL and New York, NY, is a full-service advertising agency and one of Florida's leading digital marketing companies. MDG specializes in developing integrated marketing strategies, exceptional creative executions, and solid branding and media-buying strategies that give clients a competitive advantage. Our core capabilities include award-winning print advertising, branding, logo design, creative, digital marketing, media planning and buying, radio and TV advertising, online video development, Web design and development, email marketing, social media marketing, and SEO. To stay on top of the latest trends in online video, contact MDG today at 561-338-7797, visit www.mdgsolutions.com, or view some of MDG's creative videos.
Read more at TheDetroitBureau.com.