Go Daddy Picks Bar Refaeli for Super Bowl Ad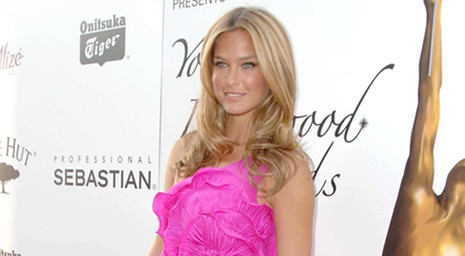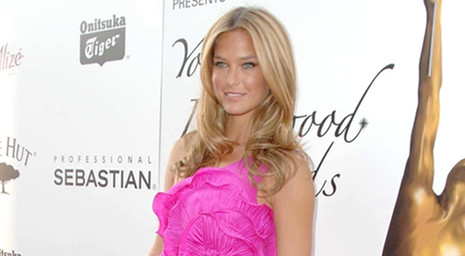 All eyes will be on more than the big game as supermodel Bar Refaeli steals the screen in Go Daddy's new Super Bowl commercial. Go Daddy has typically been the raciest advertiser in the major sporting event, so the brand's choice of the hottest babe on Maxim's "Hot 100 for 2012" list seems to suit the brand perfectly. USA Today uncovered the details on why Go Daddy chose the sexy supermodel to score the attention of Super Bowl audiences.
"The new sexy at Go Daddy is all about the customer," said Barb Rechterman, chief marketing officer. To convey that message, the new Super Bowl ad will not feature risqué images of the model, but rather show her in formal attire alongside race car driver Danica Patrick, who has starred in many Super Bowl commercials in recent years. While details have not been released, the duo will probably discuss why helping the customer is considered the new definition of sexy at Go Daddy. This advertising direction coincides with Go Daddy's attempt to soften its provocative brand image.
Originally from Israel, the supermodel rose to worldwide attention as the cover model for the 2009 Sports Illustrated swimsuit issue. She also gained fame as the girlfriend of actor Leonard DiCaprio.
In an interesting coincidence, Mercedes-Benz has also chosen to show a sexy supermodel in a more reserved way. The Mercedes ad will feature model Kate Upton in a cocktail dress in an attempt to attract a younger audience for its new, lower-priced CLA model.
While both brands are using supermodels to catch the eyes of viewers, it's interesting how they're taking the high road instead of selling a sexier image.
"You might say we've come up in the world," Ms. Rechterman added.
To learn more about the power of creative TV advertising, contact MDG today at 561-338-7797 or visit www.mdgsolutions.com.
MDG, a full-service advertising agency with offices in Boca Raton and New York, NY, is one of Florida's top integrated marketing agencies. Our 360° approach uses just the right mix of traditional and digital marketing to reach your advertising goals. While some industries may fare better in print or TV, and others online, we strive to create a balanced approach, where traditional and digital marketing efforts support each other and your message is tailored to the medium. To learn more about the latest trends in marketing and advertising, contact MDG today at 561-338-7797 or visit www.mdgsolutions.com.
Read more at USAToday.