Good Website Performance is the Link to a Great Web Experience for Consumers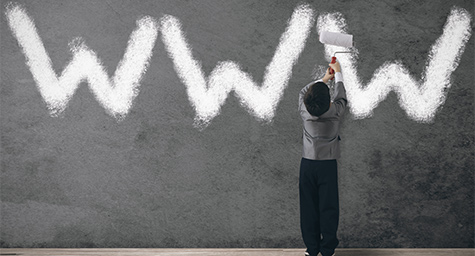 Today, a user's online experience can determine whether they choose to use a brand or business. That's why companies need to tap into what users want from their Web visits to generate results and revenue. The annual State of the User Experience Report by Limelight Networks has uncovered key trends in the way that users engage with digital experiences and found that website performance was users' most important expectation from their digital experience. This expectation didn't end with classic websites, but also extended to mobile websites, which have become the main online access point for consumers. So it's no longer enough for companies to provide fast and user-friendly websites. They now need to offer similar performance on their mobile versions to keep customers coming back. For more on what matters in the digital experience, MediaPost.com featured the following findings.
The report surveyed U.S. consumers between the ages of 18–54 who spend more than five hours per week on the Web outside of work. These respondents ranked website performance as the most important part of the digital experience. Performance was defined as fast-loading pages and streaming with no buffering. While quality online content and consistency from desktop to mobile mattered, it was website performance that defined their digital experience most. The report revealed:
52% of respondents cited performance as their top expectation from their digital experience.
Almost 40% deemed fresh and updated content as most important to their time online.
A consistent experience from desktop to mobile, along with personalized content, also affected the digital experience.
In our fast-paced lives, a slow-running website can leave a negative impression of a business and make people leave a website. Companies must make every effort to speed up their websites or consumers will make a quick exit and rush to their competitors. According to the report:
60% of respondents were not willing to wait more than five seconds for a webpage to load before leaving the website.
Almost 40% would only wait from three to five seconds for a webpage to load before leaving.
20% will not even wait three seconds for page loading before getting bored and saying goodbye.
More than 30% of respondents would leave and purchase a product from a competitor if a website was too slow.
There's clearly a link between website performance and business performance, but this connection can be harder to implement on mobile devices. Designing for smaller screens demands continually optimizing mobile websites for all kinds of devices to ensure viewability. And with consumers using mobile devices as their main means of online access today, companies need to exceed expectations on mobile to reach and retain customers. The report revealed mobile's massive usage:
More than 85% of respondents at least occasionally use a mobile device to access websites.
More than 50% said that most of the time they use a smartphone or a tablet to access websites.
More than 40% expected similar speed on both desktop and mobile websites.
"Performance is at the core of success for online businesses," said Jason Thibeault, senior director of marketing strategy at Limelight Networks. "There's little room for slow or sluggish website performance."
Tap into what's new in website design and digital marketing. Contact MDG.
MDG is a full-service advertising agency and one of Florida's top branding firms. With offices in Boca Raton and New York City, MDG's core capabilities include branding, logo design, print advertising, digital marketing, mobile advertising, email marketing, media planning and buying, TV and radio, outdoor advertising, newspaper, video marketing, website design and development, content marketing, social media marketing, and SEO. To discover the latest trends in advertising and branding, contact MDG.