Google Expects Ads to Pop Up Everywhere in the Future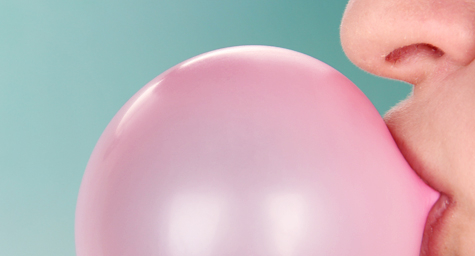 Get ready for ads to be ad infinitum in the future and appear on all kinds of devices and appliances. Google shared this insight on what's in sight to highlight the ever-expanding diversity of devices in the future as mobile continues to evolve and drive the development of more smart devices. This would mean that ads could show up in surprising places, like on kitchen appliances, car dashboards, and even on fashion accessories. The Wall Street Journal covered this promotional prediction that would give ads a constant placement in our lives.
Google may help bring forecast to fruition through its hugely popular Android operating system, which comprised 80% of smartphone shipments in 2013 to monopolize the market. Now that Google has captured smartphone sales, the company is striving to make its mobile software dominate other device categories.
This year alone, Google has made strides toward this promotional prevalence by joining forces with many major consumer brands.
In January, the company partnered with Audi, Honda, Hyundai, General Motors, and other automakers to put Android in its cars. Two months later, Google announced a new version of its operating system specifically for wearable devices like watches. And the highly anticipated Google Glass just hit the U.S. market and people are already walking around in the Web-connected eyewear.
Consumers' insatiable appetite for smart devices is driving more mobile development every day. As a result, these digital devices may place ads everywhere we look and live.
Get a look at the latest in digital marketing. Contact MDG today at 561-338-7797 or visit www.mdgsolutions.com.
MDG is a full-service advertising agency and one of Florida's top branding firms. With offices in Boca Raton and New York City, MDG's core capabilities include branding, logo design, print advertising, digital marketing, mobile advertising, email marketing, media planning and buying, TV and radio, outdoor advertising, newspaper, video marketing, Web design and development, content marketing, social media marketing, and SEO. To discover the latest trends in advertising and branding, contact MDG today at 561-338-7797.