Google Garners One Billion Unique Visitors In May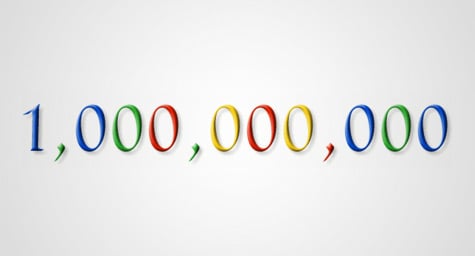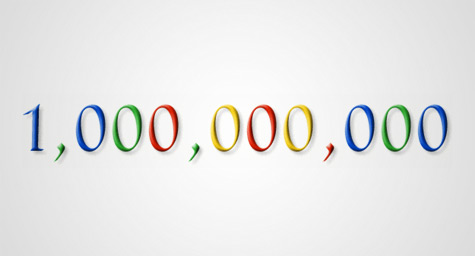 The Wall Street Journal reports that Google achieved a major milestone in May when its Web sites attained more than one billion unique visitors, according to recent comScore data. Microsoft maintained the second position with 905 million unique visitors in May, while Facebook jumped 30 percent to nearly 714 million visitors and Yahoo had 689 million visitors.
These estimates are based comScore's "global measurement panel" of two million Internet users and refined with "page view" data that the company receives from more than 90 of the 100 publishers of Web content, though not from Google.
ComScore started measuring global unique-visitor traffic in 2006 when Google was in the number two position, behind Microsoft, with approximately 496 million unique visitors each month. Google ascent to the top spot has been based on the growing popularity of its search engine and its Gmail service, as well as its acquisition of YouTube.
But with the increasing shift of Internet revenue from search advertising to interactive and video ads, marketers are also focused on the amount of time users spend on a site, which is a category ruled by Facebook. In May, Internet users spent 250 billion minutes on Facebook, a jump of 66.6 percent from last year, while users spent 200 billion minutes per month for a year-over-year increase of 13 percent.
Still, unique visitor data remains an important gauge of online engagement and Google's one-billion benchmark proves its digital domination.
Read the Search and Google stats in the Wall Street Journal.
MDG, a full-service Florida advertising agency with offices in Boca Raton and New York, NY, specializes in developing targeted Internet marketing solutions, exceptional creative executions and solid branding and media buying strategies for the travel, tourism and hotel industries. Our core capabilities include print advertising, branding, logo design, creative, digital marketing, media planning and buying, TV and radio advertising, customer relationship management, loyalty programs, public relations, Web design and development, email marketing, social media marketing and SEO. View MDG's creative marketing portfolio.