An Eye-Opening Look at How Google Glass Functions [Infographic]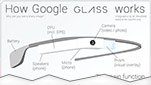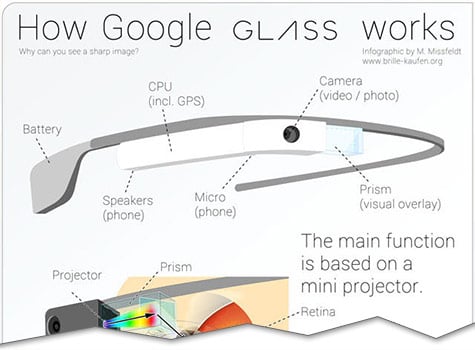 Buzz has been building over the new Google Glass, a state-of-the-art pair of glasses equipped with a camera, speakers, and all sorts of Internet conveniences to allow for digital image display, voice control, GPS, and many other smartphone-type features that already have developers creating apps specialized for these sci-fi spectacles.
While they're not scheduled for release until the end of 2013, AndroidAuthority.com  posted this revealing infographic created by Martin Missfeldt that shows how Google Glass will look and perform. It details its features, form, and functions to provide a peek at what wearers can expect. It also demonstrates how the digital image overlay works, which is the part that allows for digital and real images to be combined and sent to the eye's retina. There are still tiny tweaks to be made in order to make the spectacles fully functional for people who wear regular glasses, but Google will surely perfect this progressive pair before unveiling Google Glass for the world to see.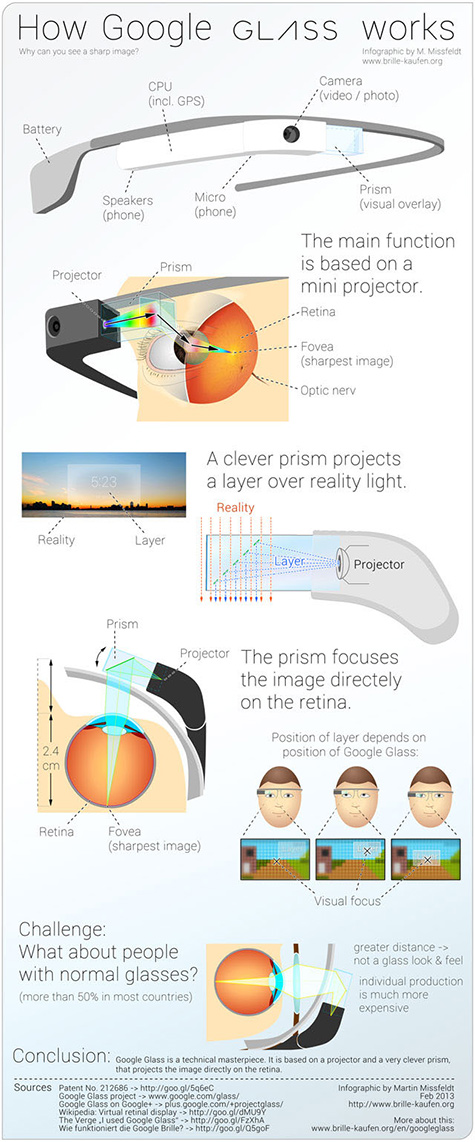 Infographic via Android Authority
MDG, a full-service advertising agency with offices in Boca Raton and New York City, is one of Florida's top creative ad agencies. Our 360° approach uses just the right mix of traditional and digital marketing to reach your advertising goals. While some industries may fare better in print and others online, we strive to create a balanced approach, where traditional, social media, and digital marketing efforts support each other and your message is tailored to the medium. To learn more about the latest trends in marketing and advertising, contact MDG today at 561-338-7797 or visit www.mdgsolutions.com.