Google Launches New Search Feature, Knowledge Graph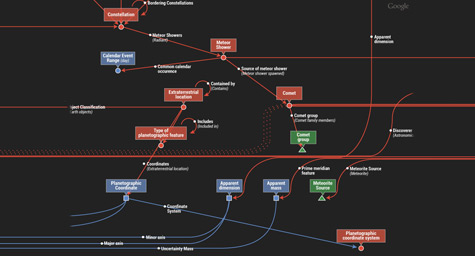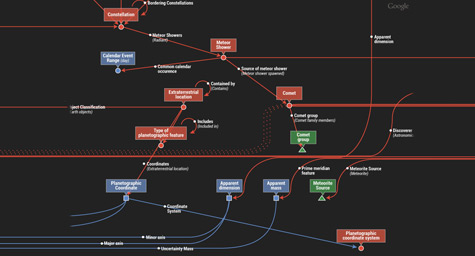 Google just announced the rollout of Knowledge Graph, an innovative search feature designed to provide popular facts about people, places, and particulars related to the original search query right alongside the usual search results. Now when users make a search entry, a small window will appear beside the entry that asks questions related to the inquiry so Google can filter the results and provide the precise information users want. Mashable.com and SearchEngineLand.com recently reported on this breakthrough that's advancing the search engine from a list of links into a tool that thinks.
Knowledge Graph is the result of Google's shift from simple keyword recognition to the identification of entities, relationships, and nodes. Its development required the search giant to tap into numerous knowledge databases, such as Freebase, Google Maps, Google Local, Google Shopping, and Wikipedia. By increasing the spectrum of data, Knowledge Graph can now reference more than 3.5 billion facts, including information about and the relationships among 500 million entities. While traditional search primarily focuses on facts, Knowledge Graph makes the relationships among facts just as important and enables this new search tool to know exactly what users are trying to find in the realm of popular searches.

While this is considered a big move for Google, users will ultimately see little difference in the search engine's appearance. Users will continue to enter their search queries into the same search box and a list of search results will appear underneath. Only now, the Knowledge Graph may emerge in a separate side panel so as not to interrupt the list of search results, and only when Google deems it relevant.
When Knowledge Graph is not considered pertinent to the search, it can be a savvy search exploration tool on its own. In addition to showing the most popular information related to the search, the Knowledge Panel also contains an area at the bottom of the panel labeled, "People also search for," which lists people, places, and objects related to the search. This demonstrates how Knowledge Graph emphasizes relationships, as well as its value in discovering related references that encourage users to explore deeper into Google's search capacities.
Some analysts are questioning why the Knowledge Graph has yet to incorporate links that let users take action on the results retrieved. Google responded by explaining their intention to explore that option in the future, but for now are more interested in testing the Knowledge Graph for optimal search response and response. Another point of concern was how ads would be affected when the Knowledge Graph popped up. Google replied that the ads will be still be clearly displayed and that the search engine has various formats to account for when searches have too many, too few, or no ads at all.
Still, it remains to be seen how the Knowledge Graph will affect the extensive SEO undertaken by many websites to improve their search rankings, as well as its impact on Google+.
For now, Google is focused on rolling out the Knowledge Graph on its desktop, tablet, and mobile platforms throughout the U.S. in the coming days. In time, it will be extended worldwide. "This is just a baby step, in my view, to expose this to our users," according to Amit Singhal, head of Google Search.
To learn more about Google's Knowledge Graph and discover the latest ways to use search engine marketing to increase your rankings, contact MDG today at 561-338-7797 or visit www.mdgsolutions.com.
Read more about this topic at SearchEngineLand and Mashable.