Google Offers Comes to iOS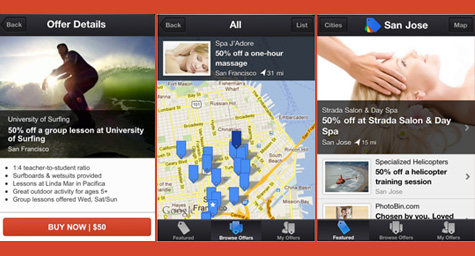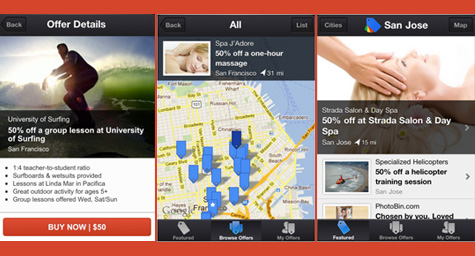 As local businesses become increasingly social, Google is positioning itself to serve more of this growing market with the expansion of its Google Offers service to iOS users. The service had previously been available only to Android users, but Google's focus on broadening its social products has led the search engine to expand these digital offerings to more of the local marketplace. This will allow these local businesses to maximize their exposure and increase their socially driven in-store traffic. PCMag.com reported on the details of this digital development.
Google Offers is a service similar to Groupon, the daily deal site that offers users limited-time discounts to local businesses. The concept has exploded in popularity with both consumers and businesses in recent years. Users appreciate the valuable savings on services and restaurants in their area, while local businesses enjoy a spectrum of benefits, ranging from outstanding exposure to the local audience, to new opportunities to enhance their online social standing.
Where Google's service differs and excels above the other daily deal sites is that Google Offers allows deals to be run across Google ad networks, in addition to being spotlighted on the Google Offers site. Since this feature is included in the Google Offers package, businesses get maximum local exposure with no hidden out-of-pocket expenses. This can be extremely appealing and attractive to local businesses that often have large goals but limited budgets and can't afford the full-scale digital marketing campaigns of their national competitors.
Another major incentive is the ability for participating merchants to get paid quickly, usually approximately three business days after the offer is featured. The service also helps local businesses manage their offers quickly and easily with advanced tools for tracking results and measuring ROI.
Google Offers also provides a helpful team of sales reps, which makes it ideal for local businesses that have been hesitant about getting involved in digital marketing or unsure about developing marketing strategies. These professionals provide outstanding sales and marketing support, from helping businesses create enticing offers to coming up with catchy copy.
Finally, local businesses also benefit from the search engine's integration of Google Offers with Google Maps. Prospective customers who find a business on Google Maps will instantly see that establishment's Google Offer. While this feature is currently available to Android users only, it's expected to be rolled out to iOS users once it's been fully developed.
With the expansion of Google Offers to iOS users, the search giant is bringing large-scale exposure to even more local businesses. Ultimately, thinking local should only increase Google's global social appeal.
At MDG, our 360° marketing approach uses just the right mix of traditional and online media to reach your marketing goals. While some industries may fare better on TV and others online, we strive to create a balanced approach where digital and traditional marketing efforts support each other and your message is tailored to the medium.
MDG, a full-service Florida advertising agency with offices in Boca Raton and New York, NY, specializes in developing targeted Internet marketing solutions, exceptional creative executions and solid branding and media buying strategies that give clients a competitive advantage. Our core capabilities include print advertising, branding, logo design, creative, digital marketing, media planning and buying, TV and radio advertising, customer relationship management, loyalty programs, public relations, Web design and development, email marketing, social media marketing and SEO. View MDG's creative marketing portfolio.